Are you interested in starting a new job at a Walmart store? Or are you are interested in starting a career at Walmart corporate? Well, you're in luck!
Walmart employs more than 2 million people around the world, with almost 1.5 million in the United States alone, making them one of the largest private employers in the country. As a global grocery chain, Walmart has stores, facilities, and distribution centers throughout the world and are always searching for people to fill their large number of jobs.
Walmart's jobs range in type, location, and pay, spanning from sales associates to engineers. With a recent surge in demand for all grocery store services and products, Walmart has ramped up there hiring efforts. With so many opportunities, where should a person start?
Here are some of the top Walmart jobs of 2022 for you to consider:
—
Top 5 Walmart Jobs in 2022:
—
Typical Pay: $11-$15 per hour
Job Summary: This includes being at the cash register and standing for long periods of time while checking out customers quickly and accurately. Responsibilities are to keep your station clean, answer the customer's questions, and to be available to assist other associates in the store as needed.
—
Typical Pay: $17,000-$35,000
Job Summary: It's up to you to keep your aisles neat and clean, work with multiple supervisors and fellow associates, stock shelves, and answer tricky questions — you may even have to pitch in to help check out customers. The more you know about the store, the more successful you'll be in the position.
—
Typical Pay: $12 per hour
Job Summary: Your duty will be to ensure high-quality products are available in produce, deli, bakery, dairy, meat, and other departments. This includes packing products and setting up displays in the grocery sector of the store. While also assisting customers in making any orders in the cake, deli, and produce departments.
—
Typical Pay: $15 per hour + Bonus Opportunities
Job Summary: As an hourly supervisor, you are responsible for an entire area of the store. Sales associates in your area will look to you for leadership, direction, training, and support. You are accountable for merchandise availability, department standards, and financial performance of your area.
—
Typical Pay: $18-$25 per hour
Job Summary: As an HR Lead you will assist leadership with associate recruitment, hiring, staffing, development and succession planning. On a day-to-day basis you will be responsible for scheduling, attendance, and performance needs by identifying and analyzing HR (Human Resources) related issues; and providing guidance on the execution of company HR programs and initiatives.
—
Best Walmart Distribution Center Jobs 2022:
—
Typical Pay: $11-$19 per hour
Job Summary: Operates forklift following Company standards and guidelines by safely picking up, moving, placing, and positioning merchandise pallets. Receives, stocks, and organizes merchandise and supplies from distribution centers and suppliers throughout the facility by managing inventory flow; following company policy and procedures for utilizing equipment appropriately; merchandising; working inventory exceptions; correcting shelf capacities; and completing and retaining required paperwork, logs, and other documentation.
—
Typical Pay: $160,000
Job Summary: You will be responsible for building one of the best-engineered e-commerce platforms in the world. Our teams combine creativity, curiosity, and drive to continuously perfect and revolutionize Walmart and our family of brands from the inside out. We are looking to bring more intellectually curious technologists who are passionate about innovation in general.
–
Typical Pay: $35,600
Job Summary: This position completes work assignments and priorities, complies with company policies, procedures, and standards of ethics and integrity. You will manage the freight and assist other associates while maintaining a safe area.
—
Typical Pay: $13-$24 per hour
Job Summary: This role completes work assignments and priorities while compiling with company policies, procedures, and standards of ethics and integrity. The floor clerical maintains an accurate inventory and provides support to the warehouse operation.
—
Typical Pay: $107,000
Job Summary: Assists with the creation of area Quality loss profile analysis and performance metrics. Develops gap analysis to support WPS integration. Helps with the tactical deployment of the Quality Excellence WPS program methodology. Manages project execution of top Quality losses in the functional area and assists in building the capability of other area managers and associates.
—
5 Best Walmart Truck Driving Jobs in 2022:
—
Typical Pay: $80,000
Job Summary: Join the Walmart Transportation team and drive in the greater Texas area and have the responsibility to bring the merchandise back to your dedicated home store.
—
Typical Pay: $56,000
Job Summary: As a Yard Truck Driver, you will be operating a Yard Truck/ to transport trailers safely to designated locations, while adhering to all regulations (e.g., company, local, state, and federal). As a City Driver, you will be operating a tractor-trailer delivering trailer loads of merchandise to stores.
—
Typical Pay: $90,000
Job Summary: Driving and operating a Walmart truck of shipments during the evening hours. This schedule includes working throughout the night in order to make the merchandise deliveries to your dedicated Walmart storefront.
—
Typical Pay: $13-$15 per hour
Job Summary: Fuels aircraft by using equipment (for example, refuels, ladders); driving in and around tight and confined spaces; communicating with the flight crew on a method of refueling; retrieving orders from internal and external customers; converting pounds to gallons; reading meters on fuel trucks; and generating service orders to communicate services rendered.
—
Typical Pay: $68,000
Job Summary: The position includes communicating with individuals or groups verbally and/or in writing (e.g. customers, suppliers, associates). Driving and implementing the business plans for the area of responsibility to achieve facility goals (e.g., production, quality, safety) and implement operational improvements. As well as forecasting for staffing, workload, and shop performance results to meet business demands.
–
Staffing Agency Picks: Walmart Jobs 2022
With so many Walmart job opportunities, partnering with an award-winning staffing agency is the best way to land that dream job. As the most award-winning staffing agency experts, we understand that your time is valuable, so we know how important it is to have a team of top headhunters that is positioned to keep up with your growing business.

Founded in 1998, Professional Alternatives is an award-winning recruiting and staffing agency that utilizes technology and relationships to deliver top talent. Our team of experienced staffing agency experts is here to serve as your hiring partner. Contact us today to get started!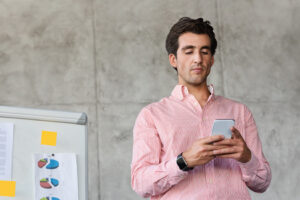 Exploring the Impact of Legal Landscape on the Rapid Adoption of Generative AI in HR ‍Introduction to Generative…
(Read More)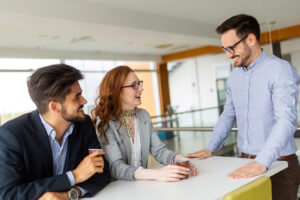 Rising to New Heights: How to Seize the Exciting Opportunities as a Marketing Analyst The role of a…
(Read More)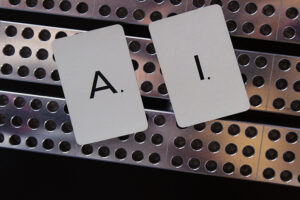 AI in Hiring: Unlocking Efficiency and Accuracy in Four Key Use Cases ‍AI has revolutionized various industries, ranging…
(Read More)