The accounts payable department in various businesses usually operates in the background unless there's an issue. However, this department is a crucial one and can benefit a company in many ways when it is run well. There are many problems that can arise from an accounts payable department that is run inefficiently, as this department usually has a massive impact on the cash flow of a business and there are various opportunities that can be had or forfeited from taking advantage of any payment agreements done with suppliers. A properly run accounts payable department would know this and more.
—
Techniques for Optimizing Accounts Payable
—
1) Identifying Common Issues
Although there are various opportunities for freeing up cash in the accounts payable department, businesses face many obstacles on the journey to success and identifying them is a step to finding solutions. The time it takes to handle paper invoicing is a big issue. Making sure that payments are done on time, recording and verifying how secure data and transactions are, streamlining the process of invoice approval, handling different supplier accounting systems, and getting ideal payment terms with suppliers are but a few.
—
2) Making Improvements
Many issues concerning the proper operation of accounts payable departments come from the similar root causes. As a result, there are some adjustments that companies can make that will handle these concerns at the same time. Effective ways companies can streamline these processes include using object character recognition in digitizing paperwork, taking advantage of those online portals accessible to suppliers, and creating management workflows.
—
3) Using Object Character Recognition
Even though a lot of accounts payable departments use scanners to make digital copies of their paperwork, this involves producing a picture of a document saved on a computer. In essence, information needs to be inputted manually into the database, so even though the loss of records is eliminated, this process is time-consuming. Object character recognition, also called OCR makes it easy to scan a document then retrieve required data from it which can automatically be included in a spreadsheet.
—
4) Utilizing Supplier Portals
Streamlining the whole process for inputting invoices or data right into a centralized system has the ability to enable accounts payable departments to take advantage of any online portal, allowing their business and suppliers to be able to track orders, see invoices, and look at the time when payments are made. When this data is available to some individuals in the organization, it can assist in speeding up the time it usually takes to approve invoices.
—
5) Establishing Functional Structures
There should be a laid down process for managing all accounts and payments. This will enable companies to make sure that the operations are functional or get alternatives if they are not. These processes should contain what action the accounts payable department takes when an invoice is received, the method for inputting and sharing data and the structure in place for getting any invoices approved.
—

Founded in 1998, Professional Alternatives is an award-winning recruiting and staffing agency that utilizes technology and relationships to deliver top talent. Our team of experienced staffing agency experts is here to serve as your hiring partner. Contact us today to get started!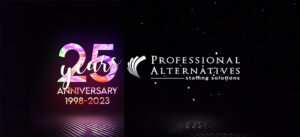 Professional Alternatives Celebrates 25 Years of Excellence and Empowers Hiring Managers with Strategic Staffing Solutions this Year of…
(Read More)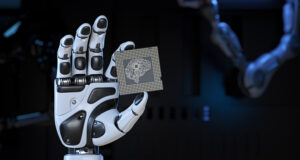 The Intersection of High Tech and Technologies in Commodities In the ever-evolving world of commodities, the intersection of…
(Read More)