Employers are always seeking people with strong skills to handle administrative jobs across various industries. Administrative and support experts must be ready to take on multiple moving parts and handle challenging situations, all at the same time. They are expected to assist in maintaining an efficiently run office, while supplementing the work of their coordinators and stakeholders alike. Administrative job skills are related to the operations of a business and ensuring the organization of an office. They are required for a lot of administrative jobs, ranging office manager to executive assistants.
—
Five Top Skills Needed for Administrative Jobs
—
1) Effective Communication
Communication is an essential skill required for administrative jobs. Employees working in administration usually need to interact with other members of staff, employers, and clients. They do this either in person or through mediums of communication like phone and email. It is really important for them to also possess written communication skills because administrative positions lean a lot on writing skills. Employees are usually asked to churn out different documents like memos needed by their employers, copywriting for the company site, or even emails sent to staff and clients. As a result, writing clearly, precisely, and professionally is a must-have.
—
2) Technological Knowledge
To handle administrative jobs, employees need to know how to operate different kinds of technological tools like Microsoft Office Suite and WordPress, as well as online scheduling programs. In addition, they have to utilize and constantly maintain office equipment like printers, faxes and scanners.
There is a plethora of tech knowledge needed by administrative employees and they can include:
Computer desktop publishing
Maintaining office records
Document management
Order processing
Faxing
Ordering office supplies
Research
Running software and office machines
Call/meeting transcription
—
3) Organizational Skills
Various kinds of administrative jobs require effective organizational skills to enable employees to juggle multiple tasks. Administrative staff usually have to manage different calendars, ensure the smooth running of the office and schedule appointments.
There are other organizational skills required, such as:
Bookkeeping
Efficiency
Billing
Accuracy
Filing
Attention to detail
Calendar & docketing
—
4) Planning Expertise
Another relevant skill required for administrative jobs is the ability to plan and schedule a lot of things in advance. This may require managing someone else's appointments, developing a plan for when some employees are sick, or even creating office procedural systems. As an administrator, you need to be ready to plan ahead for any potential work-related issue.
There are many other planning-related skills that are required for administrative work and some of them are:
Activity monitoring
Communicating
Planning meetings
Evaluating
Making appointments
Coordination of events
Implementing actions
Goal setting
—
5) Problem-Solving Skills
Critical thinking skills are relevant for administrative jobs because administrators are usually the people that staff as well as clients seek out for assistance with questions or arising concerns. Administrators should be able to listen to different work-related problems and come up with solutions for them. To do this, they would need to be assertive in employee and client relations, collaborative and decisive.
—

Founded in 1998, Professional Alternatives is an award-winning recruiting and staffing agency that utilizes technology and relationships to deliver top talent. Our team of experienced staffing agency experts is here to serve as your hiring partner. Contact us today to get started!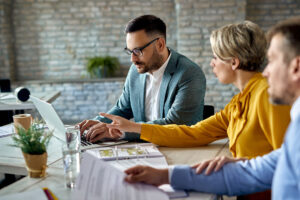 Unlocking the Secrets of Title Examination: How to Become a Title Ninja  Introduction to Title Examination Title examination…
(Read More)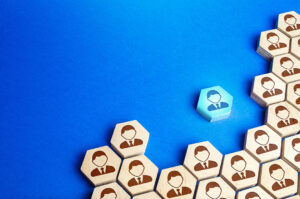 From Entry-Level to Executive: Navigating the Path of Career Growth at Professional Alternatives Unlock your potential with the…
(Read More)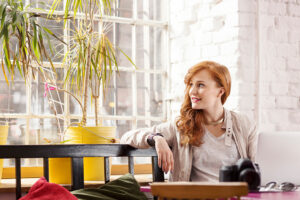 Seizing the Opportunity: Insider Tips for Swiftly Recruiting a Dynamic Project Coordinator to Shape Your Team's Future The…
(Read More)