It doesn't matter if you are a budding bookkeeper, a business owner, or even a seasoned CPA, as a top accounting professional, you need the right accounting books to keep your skills sharp and best set you up for success. From tax planning down to making ideal decisions that are based on precise financial information, top-notch accounting knowledge is vital to your success. With a variety of accounting books out there, it can be hard to decide which of them to read. Here are some of the most practical and readable:
Best 2022 Accounting Books to Increase Your Knowledge & Skills
This book is for those who are new to accounting or those who simply require a refresher course. This is the most reader-friendly and comprehensive guide out of most accounting books out there. The book covers accounting basics in simple terms to grow solid accounting knowledge. It is not just thorough; it is accessible and covers almost everything you need to know. The Author, Kenneth W. Boyd, taught everything from setting up accounting systems to working on balance sheets or income statements.
One prevalent aspect of operating a business that is vital to understand is tax accounting and of all accounting books out there, this book shines through. In this book, the author, Frederick W. Daily, writes with the 35 years of experience he accumulated as a tax attorney. He teaches what he knows is true, including but not limited to the fact that a smart tax planning strategy can aid in protecting and increasing your bottom line.
Entrepreneurs may have encountered different accounting books written in various ways but this particular one includes business strategy as well. The boom promised to transform the businesses of entrepreneurs from cash-consuming monsters to money-making machines. Readers will learn to simplify bookkeeping and with a differing accounting perspective which is one that's the direct opposite of the widely accepted accounting principles. There is a breakdown of four important accounting principles and so much more.
The seemingly never-ending numbers and data in spreadsheets can be intimidating to look at, let alone manage and manipulate. That's where Dawn Fotopulos' Accounting for the Numberphobic: A Survival Guide for Small Business Owners comes in handy. It reviews the most essential functions of accounting in an incredibly relatable way. More importantly, it helps new accountants and business owners alike answer some key questions when it comes to business success. 
Possessing the right data is vital for businesses to be able to optimize operations and increase profits. Various accounting books promise to offer best practices and this book is a comprehensive guide written by financial expert Steven Bragg. It is almost a troubleshooting manual. It provides tips, solutions, and even refinements for different common accounting problems. However, it is not for beginners, because many of the techniques included are advanced and they assume a standard knowledge of accounting.
You may not be an accounting pro, but you are probably a little familiar with operating a lemonade stand. This is the premise of the accounting book by Judith Orloff and Darrell Mullis. Unlike other accounting books, The Accounting Game explains basic accounting with fresh illustrations from the lemonade stand. They used examples from lemonade stands to breakdown the basics of accounting to people who require simple and sharp explanations.
As an instructional accounting book, this book by Mike Piper explains topics such as, The Accounting Equation and why it's so significant, how to read and prepare financial statements, how to calculate and interpret several different financial ratios, the concepts and assumptions behind Generally Accepted Accounting Principles (GAAP), and more in an easy-to-read format. 
Gain a solid foundation in accounting to ensure you are prepared for future business courses and the real world with this market-leading accounting book titled "Accounting, 27th Edition". This particular edition helps you connect concepts to the bigger picture with features such as the new chapter opening schema that allows you to see how each chapter's specific content fits within the overall framework of the book.
Accounting Books Recommended by Top Accounting Recruiters
As top accounting recruiters, we understand that, given the competitive nature of the current accounting market, companies can't afford to hire the wrong talent. Professional Alternatives' accounting recruiters understand your business challenges and thrive in the accounting and finance industry, delivering best-match talent for your business. Our accounting recruiters partner with clients to help them grow their business through top talent, utilizing direct-hire, contract, and contract-to-hire solutions.
With more than 355 years of accounting recruiting experience, our team of qualified and experienced placement consultants is here for your success. Hire top talent today! 

Founded in 1998, Professional Alternatives is an award-winning recruiting and staffing agency that utilizes technology and relationships to deliver top talent. Our team of experienced staffing agency experts is here to serve as your hiring partner. Contact us today to get started!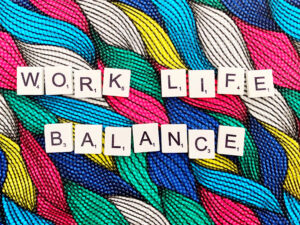 Finding Harmony: Strategies for Achieving Work-Life Balance as a Senior Operational Accountant Introduction: The Importance of Work-Life Balance…
(Read More)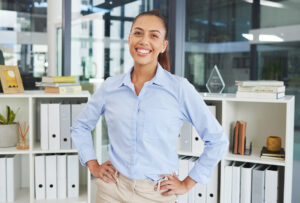 Boost Your Career as a Payroll Assistant: Excel Skills Every Budget Professional Should Master Introduction As a payroll…
(Read More)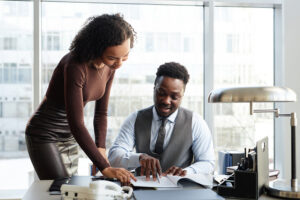 From Experienced to Exceptional: A Guide to Excelling in Legal Assistant Interviews Introduction to Legal Assistant Recruitment In…
(Read More)