Networking is simpler when you work in a physical office because as you can meet people in break rooms, have meetings with new clients, or even ride the elevator, where there are opportunities to naturally form connections with your coworkers. However, this experience is challenging if you work from home. For people who currently are working remotely as a result of the pandemic, and those who opt to work from home due to personal preference, here are some networking tips to help you keep developing those business relationships.
Helpful Networking Tips for Remote Workers
1) Make Use of Social Media
If you work from home, making use of social media should be a go-to since it is great for fostering remote connections. It is a simple way to connect with individuals that you will not normally meet in person, and you can try these networking tips for social media networking. Go on LinkedIn and join some groups, as they are usually quite organized around professional categories, like skills, industry, and more. You can also Facebook to explore the various groups that are devoted to careers that are industry-focused. 
2) Take Advantage of Virtual Events
As a result of the pandemic, different brands that held various in-person events are now holding virtual events and you need networking tips to help you navigate these events. It is possible to discover more connections than you normally would when you attend an in-person conference. As a result of the transition, many events lost audience but also gained more attendees when they moved online. You can attend these events and network as many of them encourage their attendees to chat or join event-specific virtual groups.
3) Nurture Connections with Present Colleagues
If you work from home, one of the most important networking tips is taking advantage of any office chat programs or video meetings. Even though they are professional avenues, like in-person meetings and discussions, there is still room to socialize and establish helpful relationships. Try to engage in small talk right at the beginning of video meetings while you wait for others to sign on, and you can have discussions on chat, too. Something as simple as sending an emoji or even a gif can actually go a long way in building friendships.
4) Maintain Connections with Former Colleagues
All the networking tips in the world cannot help you if you do not maintain the relationships after taking steps to form them. Learn to keep in touch with people. Make sure you do not contact them only when you need something because no one likes that. Even if you can't meet someone in person as a result of location, there are many ways to maintain connections. You can send an occasional message to say hello or comment on the individual's social media posts.
Award-Winning Remote Staffing Agency
As the top remote staffing agency, Professional Alternatives has been building a candidate database for decades, giving us access to the best remote talent that you need for your business goals. In these uncertain times, we make it easy to bring new remote talent onto your team.

Founded in 1998, Professional Alternatives is an award-winning recruiting and staffing agency that utilizes technology and relationships to deliver top talent. Our team of experienced staffing agency experts is here to serve as your hiring partner. Contact us today to get started!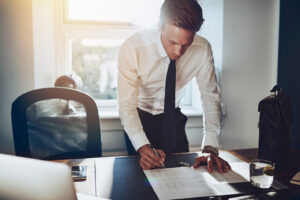 Mastering Modern Litigation: How Houston Paralegals Can Optimize E-Filing and Records Administration ‍ Unlock your potential with the…
(Read More)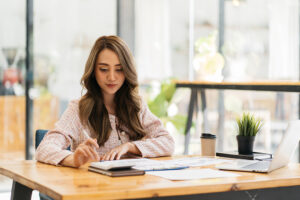 AP Processing Demystified: A Step-by-Step Guide for Recruiters in Houston, TX Introduction to AP Processing As a recruiter…
(Read More)