Managers are sometimes required or prefer to follow a specific process for their performance reviews for employees. They may not like the available system or understand it, which is why it is important to see what can be achieved in a system that they designed themselves, instead of just following their organization's approach. There are different ways to improve these reviews, especially when you can't completely overhaul the available employee evaluation system. Here are the top ways to make different improvements to your review system, while still operating under the set performance evaluation requirements.
Best Ways to Enhance Your Performance Reviews
1) Make the Review Document a Conversation Starter
You can use the performance review document periodically, quarterly, or even weekly, as far as it is throughout the year simply to assess the progress of your employees. This performance evaluation document can also serve as a vital discussion starter since it can consolidate worker performance information right in one spot. This performance evaluation report will give you a running record of staff performance conversations all year. You will find that it provides a clear picture of your staff's accomplishments and growth—or lack thereof—year-round.
2) Offer Periodic Employee Feedback
You should offer feedback to your employees regularly— and not simply on performance review dates. Employees, especially millennial employees, actually want and even enjoy regular feedback. You should take the time to offer employee feedback on a daily basis. Continuous performance evaluation and management practices, like regular employee feedback, can actually create better results for your company.
3) Avoid Lectures
You should engage your employees in a meaningful two-way conversation whenever their performance review is the topic. This can actually improve performance evaluations when you involve your staff in these continuous discussions. This will make the official performance evaluation an extension of the usual performance conversations. Efficient performance evaluations involve both employees and managers and the manager should not commandeer the conversation and talk half the time since it is not a lecture. It is a two-way discussion.
4) Trust Your Staff
To have an effective performance review, you should trust your staff to be able to do the right thing, especially if they are already aware of what the right thing is. It is important to set performance goals but how they are actually set with your staff is a really vital factor. You should set goals in a manner that reinforces your staff's ability to plan then implement the steps that are needed to reach the goal. Performance evaluations should support then strengthen your staff's empowerment, as well as their ability to work to ensure successful accomplishments.
Insurance Recruiters & Headhunters
As the #1 award-winning insurance recruiters and headhunters, we understand that even the strongest insurance agencies need top insurance talent to keep up with today's fast-paced business environment. Reliable and skilled employees are critical to business growth, and the insurance recruiters at Professional Alternatives consistently deliver the quality talent your company needs. Since 1998, our team has been placing the right people in the right roles, all while focused on our clients' success.

Founded in 1998, Professional Alternatives is an award-winning recruiting and staffing agency that utilizes technology and relationships to deliver top talent. Our team of experienced staffing agency experts is here to serve as your hiring partner. Contact us today to get started!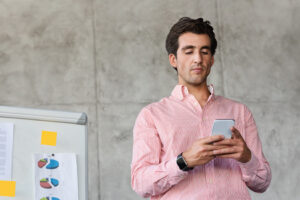 Exploring the Impact of Legal Landscape on the Rapid Adoption of Generative AI in HR ‍Introduction to Generative…
(Read More)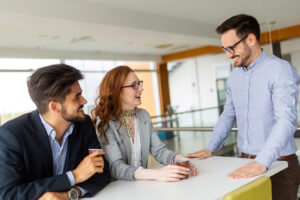 Rising to New Heights: How to Seize the Exciting Opportunities as a Marketing Analyst The role of a…
(Read More)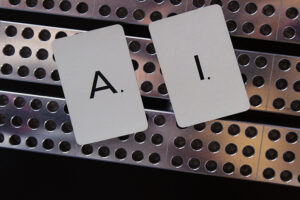 AI in Hiring: Unlocking Efficiency and Accuracy in Four Key Use Cases ‍AI has revolutionized various industries, ranging…
(Read More)