Uncertainty has the ability to make us resist change. However, it can be a chance to develop our mindsets and become familiar with fresh avenues, especially when it comes to career growth. To reinvent your career, you should assess a wide array of options, without excluding the unthinkable. Envision your ideal future and hone your capabilities. You can start from wherever you are and cut off anything holding you back. Definitely, it will not be easy, but with the following strategies, you can continue on your journey to immense career growth.
Reinvent and Rebuild Yourself for Career Growth
1) Assess All Available Options
A lot of things occur in uncertain times that can affect career growth. The array of possible results can be overwhelming regardless of whether we understand them intellectually or not. It is not easy to face our worst-case scenarios. However, considering all outcomes, no matter how unimaginable can clarify matters and make them less intimidating, thereby, helping you assess your options and planning more effectively.
2) Envision Your Desired Future
Strategic planning for career growth is not simply about assessing worst-case scenarios. It is necessary to consider the different ideas that may not have actually occurred to you before. You should challenge all assumptions you make about yourself and think about the various ways that you can leverage your abilities and accomplish your objectives, not just at work but in other spheres of your life.
3) Build Skills Vital to Your Desired Future
Normally, you look at a job you want then work to gain the skills required to land it and achieve career growth. However, in times of uncertainty, this can be quite risky since the sector you're so focused on can go through unexpected disruptions. Instead, make use of a "skills first" approach. Look at the skills you'll require to reach your goals, and then identify which jobs would be a good fit.
4) You Can Start Small
You should focus on short term changes for career growth. If your required tasks feel intimidating, divide them into manageable tasks. For instance, writing a book can look overwhelming, however, you can draft an outline in an afternoon. To figure out what to prioritize, begin with tasks that will definitely be useful regardless of any changing circumstances — like updating your résumé or refining your social media profile.
5) Determine What Needs to Be Left behind
Working towards career growth is not simply about getting fresh skills or connections. You also need to choose what to abandon. It is difficult to let go of things that you've invested serious time and effort into. It's easy to remain nostalgic especially when you are presently facing uncertainty. However, moving forward entails identifying what's not serving you then giving yourself the chance to explore something new.
Event Staffing Agencies & Temp Agency
When it comes to event staffing agencies, the recruiting experts at Professional Alternatives understand that premier tradeshows, conferences, and business meetings need top event talent to keep up with today's fast-paced events market. Dependable and experienced employees are critical to your success and growth, and the event staffing agency experts at Professional Alternatives consistently deliver the quality talent your business needs.

Founded in 1998, Professional Alternatives is an award-winning recruiting and staffing agency that utilizes technology and relationships to deliver top talent. Our team of experienced staffing agency experts is here to serve as your hiring partner. Contact us today to get started!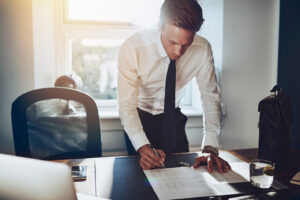 Mastering Modern Litigation: How Houston Paralegals Can Optimize E-Filing and Records Administration ‍ Unlock your potential with the…
(Read More)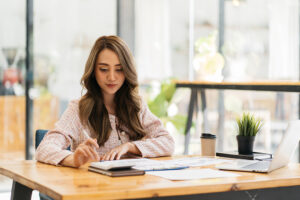 AP Processing Demystified: A Step-by-Step Guide for Recruiters in Houston, TX Introduction to AP Processing As a recruiter…
(Read More)