A toxic workplace is an unhealthy environment that can have real negative impacts on your life, in and out of the office. Perhaps the people in charge aren't friends, or the company is focused more on financial gains without considering the staff. Regardless of the cause, a toxic workplace can actually be quite dangerous to not just your mental and physical health, but your happiness and career growth. As a result, it's important to be able to identify the key signs.
The Signs of a Toxic Workplace
1) A Generally Young Staff
If everyone at a company is a young, fresh graduate or just starting off in their career, check for any signs of a toxic workplace. If you're at the start of your career, it can seem great. However, there are serious downsides to a workforce that has just young people. There's no diversity and if they are employing mostly young people, they may be seeking ways to cut costs. Also, workers that have less experience are usually paid less. This can be a problem when you need to negotiate a raise.
2) Obvious Signs from Employees
If allowed, it is recommended to ask for a tour of the office whenever you attend a physical interview. If it is a remote interview, you should try to assess the attitude and general wellbeing of whoever you talk to. Pay attention to any vibes you notice from the staff. Find out if staff seem depressed, tired or even anxious. They could be signs of them working in a toxic workplace. It can be difficult to be cheerful or engaging especially when you're almost burnt out.
3) Peculiar Brand Buzzwords
You should assess words used by the brand in any job listings or mission statements. Work on decoding job advertisements the same way you work on impressing the recruiting manager with your experience, resume, and cover letter. Identify brand buzzwords and try to understand what they mean to get some insight into the brand's culture, and expectations. This can assist you in figuring out if it is a toxic workplace.
4) Assess Prospective Bosses
Some bosses are proud of being difficult and this can indicate a toxic workplace. They will save you the assessment and tell you without being asked that they're actually hard to work for. They might say they have high standards, or they only take the best from their team. Sure, that sounds great. It's great to work under someone that has lofty ideals and big goals. However, remember that when an individual informs you of their leadership style, this can mean that they're not actually a reliable narrator. A compassionate and principled boss would not need to tell you that. Its already a given.
5) Trust Your Instincts
It can be a little difficult to ascertain hostile environments or tell if a company will give you a tough time since it isn't a science. To determine how a company would treat you or be like to work under, you should trust yourself and make it an important part of the interview process. Learn to trust your instincts. If you hear or see something while your instinct points to another, you should adhere to that inner voice. It can save you from toxic workplaces.
Marketing Recruiters & Creative Staffing Experts
As the #1 award-winning marketing recruiters offering direct-hire, temporary, and temp-to-hire services, Professional Alternatives delivers fully customized, best-match creative staffing solutions and top marketing talent that pushes companies closer towards their business goals. Our marketing recruiters engage top candidates through trusted referral sources, extensive networking channels, and a robust candidate database, working with a client-first focus that keeps your interests top of mind.

Founded in 1998, Professional Alternatives is an award-winning recruiting and staffing agency that utilizes technology and relationships to deliver top talent. Our team of experienced staffing agency experts is here to serve as your hiring partner. Contact us today to get started!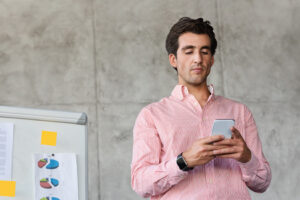 Exploring the Impact of Legal Landscape on the Rapid Adoption of Generative AI in HR ‍Introduction to Generative…
(Read More)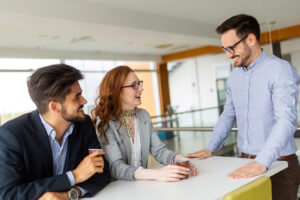 Rising to New Heights: How to Seize the Exciting Opportunities as a Marketing Analyst The role of a…
(Read More)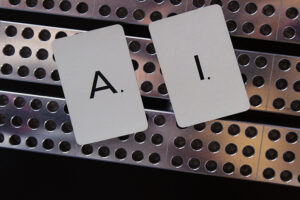 AI in Hiring: Unlocking Efficiency and Accuracy in Four Key Use Cases ‍AI has revolutionized various industries, ranging…
(Read More)