Different businesses promote their stand for diversity and inclusion in different ways. These companies broadcast their urge to hire employees from different backgrounds and not treat them unfairly on the basis of gender identity, race, sexual orientation, disability, age, or even ethnicity. But how would you know if a business actually values diversity and inclusion? How can you tell if they are really creating a welcoming environment for everyone in the workplace?
How Can You Tell if an Organization Really Does Value Diversity and Inclusion?
1) Do Some Online Research
To find out if a company really values diversity and inclusion, you can begin by visiting the company's website. Look at the different photos. Find out if the people portrayed are of various backgrounds, or if they are relatively homogenous. You should also read the site's "about us" section before you leave. Look out for metrics or even hiring practices on diversity that are disclosed. Carefully research different companies to find out as much as you possibly can about them.
2) Talk to Some of the Employees
You should find out who is actually on the leadership group at the company. Surely, this information will be made available on the website of the company, but you can search for it online and even LinkedIn. Ensure that you look around whenever you go to the office for an interview. True, not everything is visible to you at the time and you may not really have an idea about the company's diversity and inclusion, still, observing the environment can give you an idea of how diverse they are.
3) Find Out the Brand's Core Values
If the company has a mission statement and core values written online, you should check if they mention diversity and inclusion being a priority. You should see if there is someone in the human resources department with a title relating to diversity, such as a Chief Diversity Officer. You should also find out if the brand possesses a diversity, equity, and inclusion program.
4) Ask Questions
Whenever the interviewer asks if you want to ask them any questions, you should inquire about diversity and inclusion. Even if they do not give you the opportunity to ask, you can chip it in during your conversation. You can ask them if they can share an example of how diversity is promoted in the company especially if diversity is listed as one of the company's values.
5) Find Out About Employee Benefits
You should check the company's employee benefits guide because they can actually reveal a lot of information about how much the brand really values diversity and inclusion. For instance, do they provide maternity leave benefits or family leave benefits that encompass all parents, including but not limited to those with adopted children or even same-sex couples. This shows that the brand is eager to provide support to different parents in the office.
Award-Winning Houston Temp Agency
Our award-winning Houston temp agency experts understand that your time is valuable, so we know how important it is to have a Houston temp agency that moves with you to keep your business growing. At Professional Alternatives, our Houston staffing agency professionals develop custom, best-fit solutions to attract and engage the best people your business needs to achieve your goals.

Founded in 1998, Professional Alternatives is an award-winning recruiting and staffing agency that utilizes technology and relationships to deliver top talent. Our team of experienced staffing agency experts is here to serve as your hiring partner. Contact us today to get started!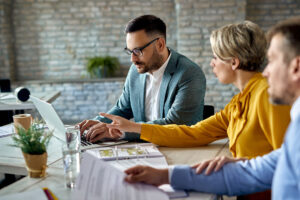 Unlocking the Secrets of Title Examination: How to Become a Title Ninja  Introduction to Title Examination Title examination…
(Read More)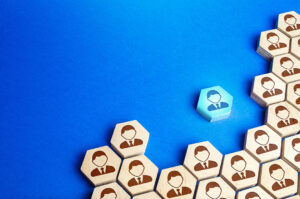 From Entry-Level to Executive: Navigating the Path of Career Growth at Professional Alternatives Unlock your potential with the…
(Read More)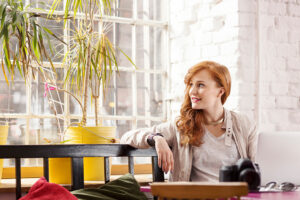 Seizing the Opportunity: Insider Tips for Swiftly Recruiting a Dynamic Project Coordinator to Shape Your Team's Future The…
(Read More)