Employees are essential to every successful company. The companies that value and take care of their team, get rewarded by their staff performing at unparalelled levels. One of the best way to show your employees that you truly care about them and their success is through benefits and perks. But where do you even start? Here's five employee benefits to attract and keep those top performers:
—
Best Employee Benefits to Hold Onto Top Talent
—
1)  Medical Insurance
Offering comprehensive healthcare, dental, and vision coverage is essential for taking care of your employees and their families. Healthy employees are productive and happy employees.
—
2)  Paid Time Off (PTO) & Holiday Time Off
Employees need time away from work to recharge and relax. Offering a generous and flexible PTO plan and time off for Holidays is a great way to allow employees to spend time with their families when it matters.
—
3)  Workplace Flexibility
Working from home is becoming more and more popular in the workplace. With technology evolving rapidly, remote employees will become a commonality. Not only does this reduce costs for you, it gives employees a more flexible work situation that could better accomodate their lifestyle.
—
4)  Work-Life Balance
Once something rarely mentioned in the mainstream, a healthy work-life balance is now an important factor for a large number of employees. An employees' time outside of the office should be valued, as it is important for employee success and happiness.
—
5)  Career/Professional Development
Having the option to work from home is becoming more and more attractive to candidates we speak too. Technology is going to continue to evolve, and your office should too. In some companies this may not be a possibility, but it should be fairly easy to provide this option to most of your employee's positions.
—
Employee Benefits Tips from Staffing Agency Experts
If your company is currently on the hunt for an award winning staffing solutions agency, you're at the right place. Contact Professional Alternatives here on our website and we will get back to you with more information for your staffing needs.

Founded in 1998, Professional Alternatives is an award-winning recruiting and staffing agency that utilizes technology and relationships to deliver top talent. Our team of experienced staffing agency experts is here to serve as your hiring partner. Contact us today to get started!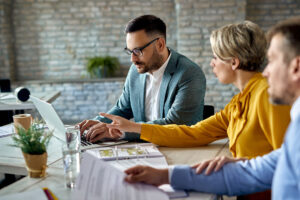 Unlocking the Secrets of Title Examination: How to Become a Title Ninja  Introduction to Title Examination Title examination…
(Read More)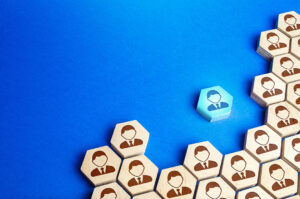 From Entry-Level to Executive: Navigating the Path of Career Growth at Professional Alternatives Unlock your potential with the…
(Read More)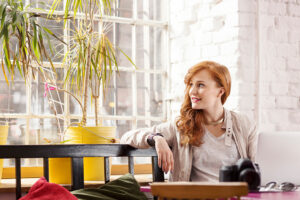 Seizing the Opportunity: Insider Tips for Swiftly Recruiting a Dynamic Project Coordinator to Shape Your Team's Future The…
(Read More)