Emerging technologies, are changing the way we do just about everything. Automation, fueled by artificial intelligence, has made it possible for many companies, including accounting recruiters, to advance, grow, and exceed their customer's expectations in just about every way. In the accounting and finance industry, robotic process automation (RPA) is helping firms gain a competitive edge, driving new efficiencies and streamlining processes from end-to-end. But how does this bode for you and your accounting job?
—
What is RPA?
Robotic process automation, also known as RPA, automates tedious, repetitive daily processes. It speeds up tasks, makes the results more reliable, and enables complex analytic functions that would typically take a lot of time to complete.
Some of the operations that RPA can address include:
Data entry
Expense management
Records reconciliation
Financial reporting
Regulatory compliance
In the area of compliance, especially, companies have the potential to reduce their risk, eliminate human error, and avoid breaches. The cost efficiencies are so significant, in fact, that RPAs advantages are impossible to ignore.
—
How will RPA affect my job?
If we consider that RPA is a reality that we will all have to face at some point, we can either embrace it or move on. Embracing it is a much more viable option, as proficiency with robotic process automation may well help you find your way to an even better position.
Consider the benefits of RPA:
Increases employee productivity
Decreases or eliminates errors in calculations
Frees up employees to focus on higher-value tasks
Allows companies to serve more customers and build the bottom line
Improves efficiency and timeliness
Makes customers happy
Assures compliance for auditability
When you understand how RPA can help you do your job more efficiently, you're in a better position to make it work to your advantage. Here's how:
—
1) Embrace new technology.
Be proactive. Learn as much as you can about emerging technology and gain the relevant skills around it. For example, you could become a blockchain expert or learn how RPA is being applied to audits. This will show your employer that you are forward-thinking and ready for whatever comes next.
—
2) Become certified.
An RPA certification will give you a leg-up on current RPA applications and how they are shaping the future of the financial sector. Having these credentials will be proof positive that you are serious about RPA and can deliver valuable insights into how they can apply it to their needs.
—
3) Show your results.
Simply knowing about RPA isn't enough. You should be able to demonstrate how it helps you in your daily work. If it saves you time, reduces errors, or frees you up to build value for your accounts, share this with your employers. This will let them know that you are adaptable and willing to embrace whatever the future holds.
—
4) Help others improve their RPA skills.
If you become the resident RPA expert, you're in an excellent position to get others on board as well. You may even find yourself on the receiving end of a new role that better suits your technological aptitude.
RPA is already shaking up the financial sector. Embracing the changes and growing with them will ensure you a successful future.
—
Accounting Technology Tips from Accounting Recruiters
Professional Alternatives is top Houston staffing agency with a team of award-winning accounting recruiters. Reach out today to speak to our team about what our recruiting teams o for you! (713) 572-2100

Founded in 1998, Professional Alternatives is an award-winning recruiting and staffing agency that utilizes technology and relationships to deliver top talent. Our team of experienced staffing agency experts is here to serve as your hiring partner. Contact us today to get started!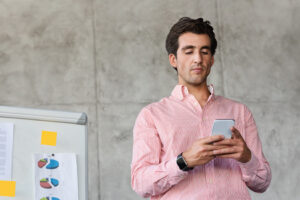 Exploring the Impact of Legal Landscape on the Rapid Adoption of Generative AI in HR ‍Introduction to Generative…
(Read More)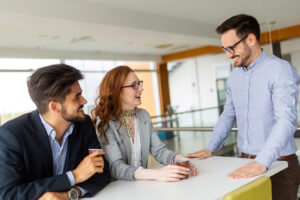 Rising to New Heights: How to Seize the Exciting Opportunities as a Marketing Analyst The role of a…
(Read More)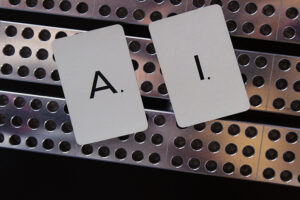 AI in Hiring: Unlocking Efficiency and Accuracy in Four Key Use Cases ‍AI has revolutionized various industries, ranging…
(Read More)