Being disabled was once a final and dire situation. Today, disabled employees have more options than ever before. Fueled by remote work opportunities, telecommuting, and the strength of today's communications technology, there are lots of possibilities and benefits for all concerned.
For example, employers today are mandated to hire more disabled workers. In doing so, they are not only helping an individual in need, but they also receive tax credits from the IRS. Plus, they stand to gain a highly skilled individual who is eager to perform to their fullest.
—
Making Reasonable Accommodations For Disabled Employees
—
Depending on what type of business you operate, the environment might be more or less suitable for specific disabilities. Disabled people can include veterans, older adults, or those who have an intellectual disability like autism. In many cases, these people can contribute a great deal, not the least of which is an added layer of diversity in your company culture.
Companies are mandated under federal law to make reasonable accommodations for disabled employees. For some companies, this might include the offer of telecommuting or remote work options. Flexible schedules and the possibility of remote work should always be considered.
Employers must also provide a safe and accessible workplace. Adaptive office equipment and furniture might be necessary for the office. Provisions must be made for accessible parking, washrooms, and ideally, an area within the office where the employee can go to rest if needed.
—
Working With and Supporting Diabled Employees
We don't always start life with a disability. By the same token, life does not end just because we become disabled. We must carry on to the best of our ability, and everyone needs to feel like they are contributing.
A valued employee may become disabled because of an accident or an illness. Just because their mobility is decreased or their energy or focus has changed, it does not mean they cannot contribute in a meaningful way. Studies show that having a daily work routine supports physical and mental wellbeing.
When your employee is ready to come back to work, here are some ways you can support them:
—
1)   Create an environment that is caring and empathetic:
Realize that some activities might be a challenge. Assisting with childcare, rides, or fundraisers are just a few ways you and the team can help.
—
2)   Keep in touch:
When they are at home, make sure they know you're thinking about them. Cards, letters, and phone calls are essential – not just from management, but also from co-workers. Everybody wants to feel valued. When they are at work, check in often to be sure they are comfortable and have everything they need.
—
3)   Look for ways to maximize benefits:
In a crisis, there is often little thought put into anything beyond what's needed to survive from day-to-day. Benefits are critical, especially if the disabled person is supporting a family. Do your best to ensure the employee makes the most of their benefits, as they will be essential to long-term recovery.
—
Staffing Agency Help for Disabled Employees
If you are a disabled person looking for work or an employer looking for the best ways to accommodate a disabled employee, reach out today.

Founded in 1998, Professional Alternatives is an award-winning recruiting and staffing agency that utilizes technology and relationships to deliver top talent. Our team of experienced staffing agency experts is here to serve as your hiring partner. Contact us today to get started!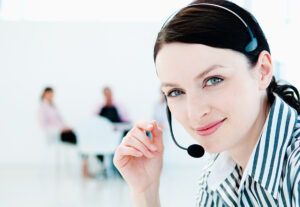 Fluently Navigate Your Sales Support Job Search: Must-Have Tools for Bilingual Professionals Introduction As the global marketplace continues…
(Read More)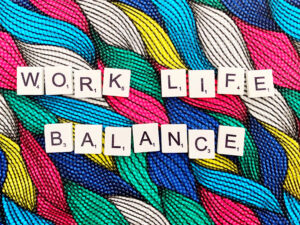 Finding Harmony: Strategies for Achieving Work-Life Balance as a Senior Operational Accountant Introduction: The Importance of Work-Life Balance…
(Read More)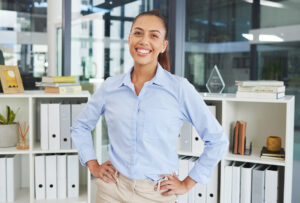 Boost Your Career as a Payroll Assistant: Excel Skills Every Budget Professional Should Master Introduction As a payroll…
(Read More)