To promote transparency in business, many company owners and managers have to decide how much information they disclose to their employees. They are forced to consider letting employees know about changing company revenues, internal reshuffling or downsizing, and other issues. It is, however, necessary to measure the consequences of these actions. Confidentiality is important to ensure transparency in business, but sometimes, hiding too much can end up creating legal or trust problems for you and your team.
Why Transparency in Business Is Necessary to Success
1) Transparency Prevents Discrepancies
Transparency in business, specifically salary transparency, can shield a company against lawsuits. If all employees know the salaries of everyone else, they know exactly how they really compare with their peers (at least financially). For employees to avoid a discrimination lawsuit over a payment discrepancy, two coworkers should not make different wages while having identical titles and responsibilities, unless there is a clear and solid reason.
2) Creates Confident Employees
Whenever revenue is on the rise, businesses often celebrate by offering rewards like bonuses and raises. However, when the revenues are low, the employees may not actually be aware. This is where transparency in business should come in because this bad news could mean that layoffs or cutbacks would happen. Whenever employees are aware of what's happening, they can easily make better decisions and adjust expectations. Your team cannot be expected to solve problems by themselves if they are unaware of what the business is facing.
3) Helps with Fraud Prevention
Fraud can be a few employees stealing a $20 bill and stashing it for themselves, or it can be an employee siphoning off millions of dollars from a company. Staff can more easily be involved with the latter kind of fraud when nobody else knows what they are doing—which is why transparency in business is important. Extreme secrecy, all in the guise of confidentiality, can actually result in terrible losses, not just in cash but in investor lawsuits as well. Whenever you put any fraud prevention actions in place, what you are really doing is including transparency into your policies.
4) Prevents Data Loss
Coca-Cola's formula is a trade secret, so guarded carefully. It's kept confidential and shared with just a few people, with no written recipe. Coca-Cola admits that its recipe is simply known by a small group of individuals at any point in time. What actually happens to the company if these people die? Will the company fold? Transparency in business should be upheld even if your business doesn't have this kind of secrecy on anything at all.
Success-Focused Houston Temp Agency
Our award-winning Houston temp agency experts understand that your time is valuable, so we know how important it is to have a Houston temp agency that moves with you to keep your business growing. At Professional Alternatives, our Houston staffing agency professionals develop custom, best-fit solutions to attract and engage the best people your business needs to achieve your goals.

Founded in 1998, Professional Alternatives is an award-winning recruiting and staffing agency that utilizes technology and relationships to deliver top talent. Our team of experienced staffing agency experts is here to serve as your hiring partner. Contact us today to get started!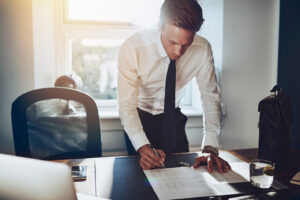 Mastering Modern Litigation: How Houston Paralegals Can Optimize E-Filing and Records Administration ‍ Unlock your potential with the…
(Read More)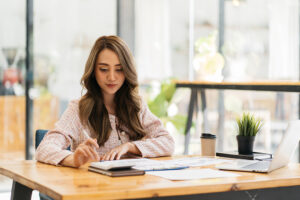 AP Processing Demystified: A Step-by-Step Guide for Recruiters in Houston, TX Introduction to AP Processing As a recruiter…
(Read More)