Regardless of the level of their employees, good leaders should constantly inspire continuous improvement from their workers. It's not simply about elevated responsibility and promotions; it is about different aspects of their career and work life. True, some leaders do not want their best workers to move to different jobs since they may be difficult to replace. However, if your employees don't actually feel like they have the chance for continuous improvement, it is possible that you would lose them anyway.
Top 4 Ways for Managers to Promote Continuous Improvement
1) Make Higher Level Jobs Available
The higher the level of the job, the longer that employees would need to stay in that particular job before they can move up the ladder, so it does not just ensure continuous improvement, it works for you as well. It also ensures that they are prepared for what would be demanded of them in the next level. Even though every employee is actually responsible for the improvement of their own career, they know that if they want to climb to a senior leadership position, they need to focus and improve their work which helps your company in return.
2) Inspire Improvement from Workers
Continuous improvement is not simply about getting employees promoted. It is about improving their daily performance in their present job. You can change the position and their responsibilities while they improve to promote growth. Of course, you would need identical tasks accomplished, however, you or even the employee can discover better ways to carry out the task. You should help your employees know that better methods will actually make the department look better. In return, the improved method will make them feel better about themselves while preparing them for a promotion regardless of whether it is in something different.
3) Improvement Your Department
Continuous improvement does not stop at employees, it involves the department and responsibilities, as well. These activities will definitely develop your employees too. You will need to always ask these questions. Ask if this is the best method to accomplish a particular task and if there's something that anyone is doing that would need to be stopped. These questions and more when asked regularly, can actually lead to an improved department or specific department function.
4) Find Out What You Are Missing
It does not matter if you are already feeling overworked, the department can simply not improve if you are neglecting something that needs attention. Continuous improvement can become possible if you find out what activities will assist not only your clients or your customers but even your employees as well. As you find what you are missing, you will become extra efficient and even better prepared to be able to handle future needs. If you do not seek improved ways to produce your work, you may likely lose out.
#1 Houston Staffing Agency Experts
As the #1 Houston staffing agency experts, we understand that your time is valuable, so we know how important it is to have a Houston staffing agency that is positioned to keep up with your growing business. Simply posting your open role on job boards can often result in mountains of unqualified and lackluster resumes. This only creates more work for your HR team and hiring managers, driving your hiring costs up, and decreasing productivity. In the current Houston business market, companies need the industry experience, resources, and skill set of a top Houston staffing agency with hyper-local focus and a national network to locate and deliver top talent.

Founded in 1998, Professional Alternatives is an award-winning recruiting and staffing agency that utilizes technology and relationships to deliver top talent. Our team of experienced staffing agency experts is here to serve as your hiring partner. Contact us today to get started!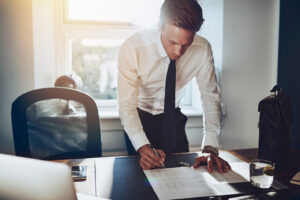 Mastering Modern Litigation: How Houston Paralegals Can Optimize E-Filing and Records Administration ‍ Unlock your potential with the…
(Read More)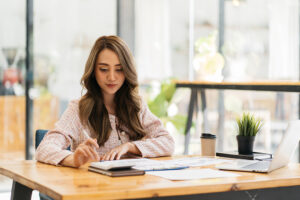 AP Processing Demystified: A Step-by-Step Guide for Recruiters in Houston, TX Introduction to AP Processing As a recruiter…
(Read More)