Certain types of change can make people uneasy. Change in the workplace is even liable to threaten your livelihood, which can cause dismay and impact your career. So, it is important that you learn how to respond to significant differences whenever your workplace is undergoing a big transition. Change in the workplace is something that happens all the time and in varying degrees. These changes can often be things like merging with another company or getting acquired by a larger firm, who usually implements change in the process. No matter what the situation is, here are some top ways to deal with this change in the workplace and come out better on the other side.
What to Do About Change in The Workplace:
1) Arm Yourself with Information
If you are aware of every aspect of the change in the workplace, you will surely be able to react better to it. You should carry out company research and learn about whatever is causing the management change. If you work in a publicly held enterprise, they are mandated to share the information with shareholders. They have to file documents concerning the matter with the SEC (Securities and Exchange Commission). If you work in a privately held company, it may be more difficult to get information, but it is not impossible. You can check out trade publications that publish business news.
2) Get Acquainted with the New Management Team
When there is any change in the workplace, you should attend events that the company holds to introduce any of the incoming team to the rest of the staff. Anytime you see an unfamiliar face in the office, you should initiate a conversation. Keep up your online research and learn about the new personnel. You can also use your professional network to gather important information about the new management team members.
3) Be Realistic
Getting adjusted to change in the workplace is not easy, but it is necessary to note that it is not every change that is bad. Some changes can actually lead to improvements in the workplace that will boost your job satisfaction, while others can make you dread going to work. You should approach the transition while keeping an open mind. Make sure you understand that some changes can take you time to get accustomed to, while some of them may make you feel uncomfortable from time to time, no matter how you handle it.
4) Make Plans
Sometimes, change in the workplace may mean that you would have to look for a new job. Any organizational restructuring which ends in the brand eliminating your own position or the new manager bringing in their own workers to replace you is beyond your control. You should get ready for a layoff whenever whispers of any transition start, then activate your plan when it is necessary. It is better to be prepared and not need to use it instead of being caught off guard by a layoff. Even if your job is secure, you can decide to move anyway if you find something better and your plan will assist with that.
Award-Winning Houston Staffing Agency
As the #1 award-winning Houston staffing agency, we understand that your time is valuable, so we know how important it is to have a team of recruiting experts that are positioned to keep up with your growing business. In the current Houston business market, companies need the industry experience, resources, and skill set of a top Houston staffing agency with a hyper-local focus and a national network to locate and deliver top talent—that's where we come in.

Founded in 1998, Professional Alternatives is an award-winning recruiting and staffing agency that utilizes technology and relationships to deliver top talent. Our team of experienced staffing agency experts is here to serve as your hiring partner. Contact us today to get started!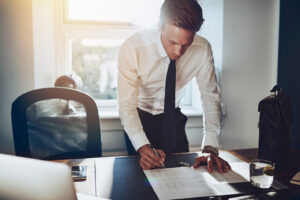 Mastering Modern Litigation: How Houston Paralegals Can Optimize E-Filing and Records Administration ‍ Unlock your potential with the…
(Read More)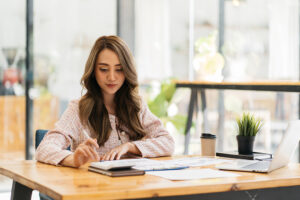 AP Processing Demystified: A Step-by-Step Guide for Recruiters in Houston, TX Introduction to AP Processing As a recruiter…
(Read More)