Feedback is information about an employee's performance which is used as a platform for expressing general thoughts. Constructive feedback, however, is different from praise in the sense that the former is actually designed to improve performance. Provided feedback should align with an employee's goals and it should be designed to aid them in professional growth. Still, it is good to offer praise alongside constructive feedback to your employees putting in hard work. However, praise does nothing to aid their growth, it simply lets your employees feel your appreciation. Here are some top ways to deliver constructive feedback in a way that allows for skills development.
Top 5 Ways to Deliver Constructive Feedback
1) Create Employee Goals
When managing your staff over a period of time, you will definitely notice trends in their behaviors and performance, and this will help sharpen your constructive feedback. When you figure this out, you should start writing down what you have seen as this will help you to create a development plan for them. When you do this, you will know their performance goals such as the sales targets to meet, the daily files to process or whatever task they are working towards.
2) Offer Developmental Feedback
There should be no negative feedback. Constructive feedback should not just identify issues, but also offer positive ideas. If an employee was late three times in a week, give feedback to show you noticed and ask if there's anything you can do to assist them to come in on time. If you find out why they were late, feedback with some steps can help remedy that. You can also offer ideas on how to get up earlier if waking up late was the problem. This is not negative feedback, but feedback aimed at improvement.
3) Schedule One-on-One Feedback Sessions
You should take the time to give constructive feedback to employees. On-the-spot sessions are efficient and vital; however, planned one-on-one sessions work better. You can do this once a month, once a week, or once a day depending on how realistic and achievable it is in your particular industry or company. Just work to schedule them as much as you can and no matter what you pick, make sure you try to do this often enough that your employees will definitely benefit from them.
4) Get Rid of Feedback "Sandwiches"
Do not sandwich the "bad" side of the feedback in dual layers of positive feedback. If you are giving an employee praise for completing a particular task, end it there. Do not add something you dislike about their work then add another praise to soften it up. This does not have any positive effects and is only done when you feel mandated to provide feedback. Give constructive feedback, instead of mandatory feedback so you come prepared.
5) Great Feedback is Vital
Achieving sales and keeping company executives happy is good. Showing gratitude to employees for doing a nice job is also good. However, true management involves the development, motivation, and coaching of employees. Constructive feedback, when utilized properly, will ensure that your office is a great space to work, and it will give your employees ample opportunity to grow.
Award-Winning Houston Staffing Agency
As the #1 award-winning Houston staffing agency, we understand that your time is valuable, so we know how important it is to have a team of recruiting experts that are positioned to keep up with your growing business. In the current Houston business market, companies need the industry experience, resources, and skill set of a top Houston staffing agency with a hyper-local focus and a national network to locate and deliver top talent—that's where we come in. 

Founded in 1998, Professional Alternatives is an award-winning recruiting and staffing agency that utilizes technology and relationships to deliver top talent. Our team of experienced staffing agency experts is here to serve as your hiring partner. Contact us today to get started!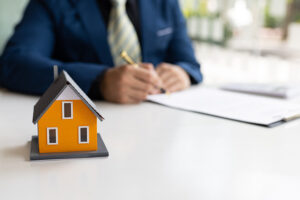 From Rookie to Pro: The Journey of Leasing Consultants and Their Remarkable Success Stories ‍Image Source: FreeImages Introduction:…
(Read More)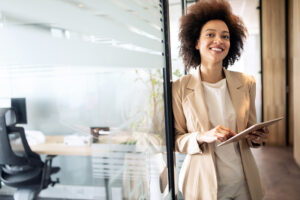 Building a Winning Squad: The Art of Attracting Seasoned CPAs to Your Organization ‍Introduction: The Importance of Attracting…
(Read More)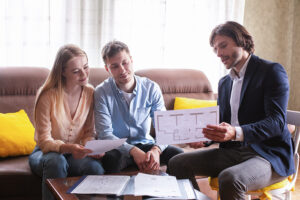 Property Management Excellence: ‍15 Skills You Can't Ignore for Success Introduction: The importance of skills in property management…
(Read More)