With the onset and continual impact of COVID-19, there has been an increased need for remote work. In any office, but especially in a remote environment, team collaboration has to be continually sustained to ensure productivity. While many businesses and their employees claim that they are still productive while working from home, it's important to ensure that your remote team is productive without any burnout. Because of the importance, you should create an effective system that enhances team collaboration, so here are some tips.
---
Best Ways to Enhance and Refine Team Collaboration for Your Remote Staff
---
1) Lay Out Remote Work Norms
For better team collaboration you have to agree upon working hours, decide whether you're offering flexibility and if there would be specific times that the entire team should work each week. Choose which platform you will use to collaborate and stay engaged. You should also decide how your team will let you know that they're unavailable to meet, such as turning on their availability via Slack or submitting a more formal PTO request.
---
2) Understand Personalities of Team Members
Remote work can impact each of your employees in different ways, including team collaboration. It is necessary for managers to be aware of their team's personalities and work styles so as to mitigate any issues and increase productivity. Consider their social and personal needs. For instance, an introvert may need to be asked more specific questions so they can share their thoughts or someone living alone may require more social interaction that goes beyond just work talk. It is vital to make your employees feel appreciated and understood in these challenging times.
---
3) Understand Their Level of Independence
Understanding your employee's independence level is necessary to improve remote team collaboration. With no in-person check-ins, it's important to set time aside to check in on projects handled by employees who need the extra attention. Additionally, try to balance participation in group meetings. People with dominant personalities can sometimes try to take over any online meeting, so you should be prepared to manage effectively.
---
4) Centralize Access to Information
For better team collaboration, the centralization of information is key. Everyone should have access to the ideal documents, as lack of information can seriously hinder productivity and can also cause project delays. Choose a centralized depository location, ensure that employees learn how to use the tool, decide who has admin privileges, then give up other mediums of storing documents to make sure that all employees are on the same page as regards dissemination of information.
---
5) Create A Workflow for Advanced Collaboration
To ensure enhanced team collaboration, you should assign a team whose size would depend on the size of your brand to analyze the current workflow then decide the areas that need improvement. Begin with a laid down list of areas then pick some of the most pressing that you need to focus on first. From there, the elected team can brainstorm potential solutions then vet them with the rest of the team. These norms must not come from one person, so everyone is adequately represented.
---
Award-Winning Houston Staffing Agency
As the #1 award-winning Houston staffing agency, we understand that your time is valuable, so we know how important it is to have a team of recruiting experts that are positioned to keep up with your growing business. In the current Houston business market, companies need the industry experience, resources, and skill set of a top Houston hiring agency with a hyper-local focus and a national network to locate and deliver top talent—that's where we come in.

Founded in 1998, Professional Alternatives is an award-winning recruiting and staffing agency that utilizes technology and relationships to deliver top talent. Our team of experienced staffing agency experts is here to serve as your hiring partner. Contact us today to get started!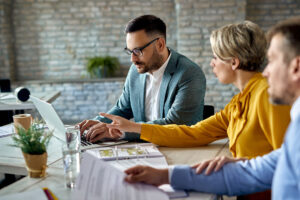 Unlocking the Secrets of Title Examination: How to Become a Title Ninja  Introduction to Title Examination Title examination…
(Read More)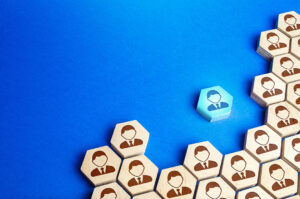 From Entry-Level to Executive: Navigating the Path of Career Growth at Professional Alternatives Unlock your potential with the…
(Read More)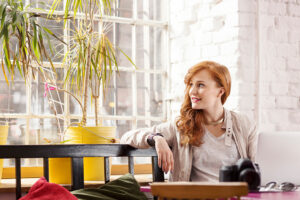 Seizing the Opportunity: Insider Tips for Swiftly Recruiting a Dynamic Project Coordinator to Shape Your Team's Future The…
(Read More)