How to Build a Customer Service Team?
What can you do to strengthen your relationships with your consumers that are most crucial? The solution is as simple as it is often ignored: enhance customer service. Customers are most likely to remember their direct connection with your business, regardless of how amazing your product is or how talented your staff is.
In the end, your customer service team frequently serves as the public face of your business, and how well-trained and supportive they are will determine how customers see you.
Here are some of the best tips to follow when making the perfect customer service team.

Care About Your Employees
For your team to care about customers, you need to first care about them. This means you need to set them up for success both in their personal and professional lives. Aim to make your employees feel heard and seek to understand their motivations and life goals.
This means you need to spend one on one time with all your employees. This allows you to better understand them. You need to learn their strengths and weaknesses as well as their interests and how they want to develop within the company.
Communicate Better
Just as bad communication can hinder personal relationships, it can also break professional ones. Make sure your employees know that they can share ideas without judgment. Help them know that open communication is encouraged.
Your employees need to feel comfortable talking to you when they have both positive and negative suggestions. You also need to be able to address problems with effective communication as the manager.
Managers should make a list of the things they want to discuss and make sure they are talked about in weekly meetings.
If there is a change happening within the company, make sure employees know about it as soon as possible so they can adjust.
Training Resources are Key 
There should be regular training for both new and old employees. This gives employees the chance to learn new skills and become more confident in their role at the company. Each employee should be assigned a mentor that they can go to with ideas or issues.
Mentors can also help new team members feel integrated. The role of mentors should be assigned to experienced team members who can make new members feel more at home.
For existing employees, training can be in person or online. Some companies benefit from training apps where employees can do the training on their own time when they are not at work. These training programs allow employees to grow within the company
Companies should also promote within once existing employees have completed regular training and are ready to move up within the company. Managers should always give opportunities for growth to those employees that want to stay with the company and form a new career.
Adaptability
Every client is distinct, and some may even appear to fluctuate on a weekly basis. You should be able to deal with the unexpected, gauge the client's mood, and adjust as necessary. This also entails an openness to learning. Providing excellent customer service requires ongoing learning.
Navigating difficult situations is a key component of customer service, and scenarios change regularly. Prioritizing duties from the most crucial to the least urgent is the greatest strategy to handle challenging situations. There will frequently be pressing concerns that demand rapid action. Such times necessitate effective communication.
Strong Work Ethic
Clients value a representative who will see their issue through to completion. At the same time, you need to be good at managing your time so that you don't spend too much time on one client while others are waiting. Keep your eyes on your objectives to strike the correct balance.
It's hard to be everywhere at once, and it's better to avoid giving the impression that you're picking a favorite among your clients. Your brand equity is equally dependent on each and every one of your customers.
Knowledge.
The level of service provided by your agents will mostly depend on how well they comprehend your product. They ought to be knowledgeable enough to respond to the majority of inquiries, and they ought to be aware of where to turn if the inquiries get too complex or technical for them to comprehend. Make sure they are knowledgeable in every area included on their transcript, and urge them to take the forefront in their industry.
Ensure group Interaction.
Customer care team members that are dissatisfied and disengaged are less likely to tell you about their issues. Try to actively seek employee input and learn what your customer service reps think about pay, benefits, and training. It can boost morale if you let them know you are there to support them.
Improving every contact point.
Any stage of the customer lifecycle can be ruined by a poor customer experience. You need to confirm that the appropriate skills are being displayed, as well as that they are being displayed consistently. Pay close attention to important touchpoints, but make sure you have a complete picture of the client experience, or you run the danger of service gaps that could seriously harm your company's bottom line.
Have a Great Company Culture
People want to work for companies that encourage their employees and for companies that promote from within. You want to make sure that your people advance within the company because they enjoy working there and want to make a career.
This shows your success as a manager when people want to stay with the company long-term. Toxic behavior should also not be ignored. The behaviors need to be addressed properly even by the employees that have been with the company for a long time.
Many different things go into building a customer service team. The customer service part of the company can make or break a business. When building an effective team, you need to make sure you are meeting business goals and challenging your employees.

Founded in 1998, Professional Alternatives is an award-winning recruiting and staffing agency that utilizes technology and relationships to deliver top talent. Our team of experienced staffing agency experts is here to serve as your hiring partner. Contact us today to get started!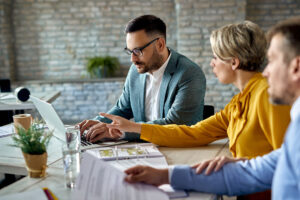 Unlocking the Secrets of Title Examination: How to Become a Title Ninja  Introduction to Title Examination Title examination…
(Read More)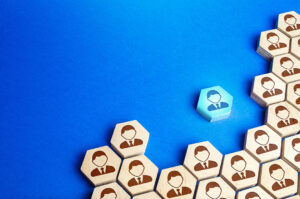 From Entry-Level to Executive: Navigating the Path of Career Growth at Professional Alternatives Unlock your potential with the…
(Read More)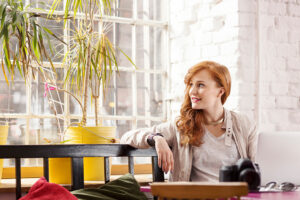 Seizing the Opportunity: Insider Tips for Swiftly Recruiting a Dynamic Project Coordinator to Shape Your Team's Future The…
(Read More)