Soft skills in the workplace are arguably just as critical as experience and skill. Some people might even say they are even more important – after all, you can teach technical skills. Soft skills, like communication, adaptability, problem-solving, and interpersonal skills – these are seen as more challenging to develop, according to our staffing agency experts.
Hiring managers give a great deal of weight to soft skills. In many cases, when faced with two candidates, one with more experience and one with superior soft skills, they will take the less-experienced candidate.
So, if you are in the market for a new job, improving soft skills is a good idea. Here are some of the top soft skills you should focus on:
—
Top Soft Skills List:
—
1)    Problem-solving
Problem-solving is one of the most nuanced and highly valued qualities in an employee. The employee who can bring solutions to the table sets him or herself apart. Problem-solving involves creativity, reasoning, flexibility, and a focused understanding of the task at hand.
—
2)    Communication
Effective communication is imperative in today's business world. With a multitude of tools at our disposal—email, telephone, social media, messaging apps—you may be expected to function efficiently in several areas. Confident verbal skills and active listening is critical. Being conscious of non-verbal cues is also an advantage.
—
3)    Adaptability
The breakneck speed at which today's business is conducted requires adaptability. Change is almost a given, and those who can roll with the changes will prevail. Your job and your duties may change. You may need to learn how to use new software. Your team may increase or decrease in size, and your workload along with it. If you can embrace change, you will be demonstrating your ability to adapt and grow along with the company.
—
4)    Interpersonal skills
In all probability, you won't be working in a vacuum. You will have to interact with others every day. Whether you are working as a team or collaborating with another department, if you can work well with others, you have a much greater likelihood of going the distance.
—
5)    Work ethic
Most workplaces are hives of productivity. Managers today do not have the time or energy to micromanage every task and every employee, though those who are high maintenance or who don't pull their weight quickly stand out as a weak link. Be willing to take the initiative and do your job well. Check your work, and don't expect anybody to pick up the pieces for you.
—
6)    Emotional intelligence
Your ability to handle conflict in the workplace is a reliable indicator of what kind of person you are. You accept criticism and learn from it. You keep your commitments. You are empathetic to others, and you think before you speak or act. You apologize, you help your coworkers achieve more, and you don't get involved in other people's drama.
—
Do you want to learn more about the importance of soft skills and how you can develop yours? Professional Alternatives team of staffing agency experts and top recruiters is here to help! Reach out today to get started!

Founded in 1998, Professional Alternatives is an award-winning recruiting and staffing agency that utilizes technology and relationships to deliver top talent. Our team of experienced staffing agency experts is here to serve as your hiring partner. Contact us today to get started!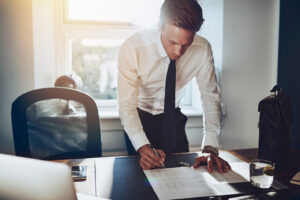 Mastering Modern Litigation: How Houston Paralegals Can Optimize E-Filing and Records Administration ‍ Unlock your potential with the…
(Read More)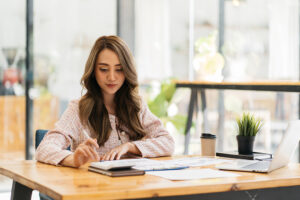 AP Processing Demystified: A Step-by-Step Guide for Recruiters in Houston, TX Introduction to AP Processing As a recruiter…
(Read More)