Improving business communication can consist of several different things, and one of them includes providing constructive feedback. To enhance your business communication, you should provide feedback to your employees in a way that carries an impact. You can make your feedback, ideally, have the impact that it deserves by checking the delivery, as well as the approach that you use whenever you are using this form of business communication in the workplace. Giving feedback will make a world of difference, especially if you can prevent a defensive or negative response.
Business Communication: Constructive Feedback and Tips
1) Give Specific Feedback
Whenever you need to offer feedback, remember that this kind of business communication will benefit from specificity. For instance, you can mention to an employee that the report that they turned in was well-written, comprehensive, and made their points about something they mentioned clear. Something vague like "good report" will not work because the statement is just too general for the individual to improve on.
2) Whenever Possible, Give Feedback Only When Requested
One rule of business communication that helps is asking permission to offer feedback to people. You can say that you'd like to offer some feedback about a specific task and ask if that's okay with them. This approach will give the employee a sense of control over this situation which can be desirable. This will give them the chance to set a time for the next day and use that day to think about their performance.
3) Offer Feedback Around a Specific Event
Whether the offered feedback is positive or simply constructive, another rule of business communication involves providing the information required as close to the specific event as possible. This will ensure that the individual can connect their feedback well with their actions. Effective feedback should be well-timed as having to recall a few days after is not ideal.
4) Effective Feedback is about "What" or "How", Not "Why"
During business communication, asking why is like asking staff about their personal motivation. This can provoke defensiveness from whoever is receiving the feedback. You should ask what happened, how it happened, how that outcome can be prevented in the future, how you could have assisted and what they'd need from you in the future.
5) Use a Feedback Loop
Business communication benefits from the utilization of a feedback loop. A feedback loop like asking an individual a question or closely observing their transformed behavior enables you to be informed that they understood whatever you communicated. You can set a time to regroup and discuss whether the offered feedback changed their performance and figure out whether any other additional actions are required.
Customer Service Staffing Agency
Our award-winning customer service staffing agency experts utilize a comprehensive customer service talent database, industry experience, and essential industry knowledge to locate and deliver top talent for your organization's role. The focus of our staffing agency experts is to help fill your vacant roles with driven and talented customer service hires who will push your business forward and deliver bottom-line value. Our team's drive to develop a true partnership with our clients is what separates Professional Alternatives from the competition.


Founded in 1998, Professional Alternatives is an award-winning recruiting and staffing agency that utilizes technology and relationships to deliver top talent. Our team of experienced staffing agency experts is here to serve as your hiring partner. Contact us today to get started!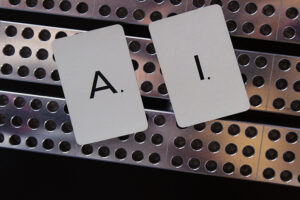 AI in Hiring: Unlocking Efficiency and Accuracy in Four Key Use Cases ‍AI has revolutionized various industries, ranging…
(Read More)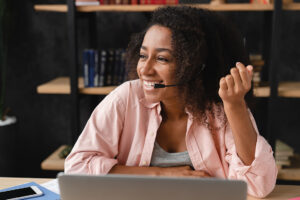 Fluently Navigate Your Sales Support Job Search: Must-Have Tools for Bilingual Professionals ‍   Introduction As the global marketplace…
(Read More)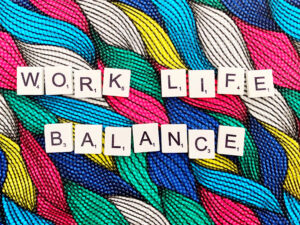 Finding Harmony: Strategies for Achieving Work-Life Balance as a Senior Operational Accountant Introduction: The Importance of Work-Life Balance…
(Read More)