A brand that relies on customers to be able to keep running will want to be aware of the customer service skills that you have to offer. As a customer service professional should research both the company and the job you are applying for before you finish filling out a job application. Some kinds of customer service jobs require an outgoing personality, while others do not. You should have an honest desire to assist other people, as that is an indispensable characteristic of these types of jobs. While your skills you use when interacting with customers can only take you far in a job, the drive to truly help people will allow you to enjoy your job over a longer period of time.
Top 6 Customer Service Skills to Learn and Develop
1) Be Personable
Customer service skills such as politeness, cheerfulness, and tact are great skills that are generally associated with stellar customer service. They may come easier to some individuals than others, still, they cannot just be learned, you can improve with practice. You should also have patience, be people-oriented, be positive, presentable, confident, and able to tolerate stress.
2) Utilize Self-Control
In a market where a single bad customer review about your organization has as much impact on buyer decisions as five good ones, self-control is very important. As stressful as customer service can be, your reps need to have self-control — even when your clients may not. The consequences of you or your team not having self-control when interacting with a customer, however, are often irreparable.
3) Show Diligence
Diligence is one of the customer service skills that companies may seem most likely to forego, yet in its absence, service is simply a show. Diligence really means keeping promises, honoring deadlines, and maintaining standards. You should have attention to detail, know how to prioritize and adapt without compromising quality.
4) Gain Product Knowledge
Product knowledge is very important and yet it is one of the most overlooked customer service skills out there. Unfortunately, this skill is almost absent in a lot of retail positions. No desire to listen or to assist will do much good if you just cannot answer the customer's question or even help in solving their problem. You should try your employer's products, learn about their services, so whenever you get a question that you can't answer, research.
5) Empathize with Customers
Empathy is another one of the more important customer service skills for your team members. Having other customer service skills without being able to understand the client's feelings is a waste. Not everybody needs the same thing even in the same situation. For empathy to work, learn to keep an open mind. You should carefully observe signals from customers. You should be caring, show courtesy, poise, and problem-solving skills.
6) Communicate Effectively
Learning how to communicate efficiently and honestly is one of the most important customer service skills out there. Anticipate information that the customer needs to be aware of. If there is an extra charge or even a product warning, let them know. Also, learn to be receptive because customers will inform you of what they want or even unknowingly betray "hidden" needs when speaking which you can identify if you listen.
Skills Tips From the #1 Customer Service Staffing Agency
Our customer service staffing agency experts utilize our comprehensive customer service candidate database, customer service experience, and essential industry knowledge to locate and deliver top talent for your customer service jobs. Our primary focus is to help fill your customer service jobs with focused and talented customer service hires who will drive business growth and deliver value to your organization.

Founded in 1998, Professional Alternatives is an award-winning recruiting and staffing agency that utilizes technology and relationships to deliver top talent. Our team of experienced staffing agency experts is here to serve as your hiring partner. Contact us today to get started!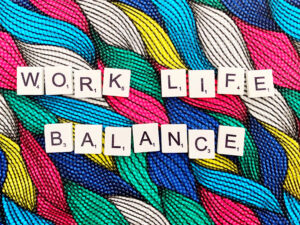 Finding Harmony: Strategies for Achieving Work-Life Balance as a Senior Operational Accountant Introduction: The Importance of Work-Life Balance…
(Read More)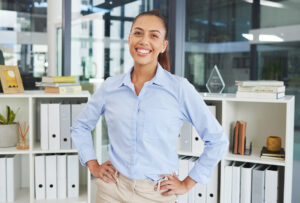 Boost Your Career as a Payroll Assistant: Excel Skills Every Budget Professional Should Master Introduction As a payroll…
(Read More)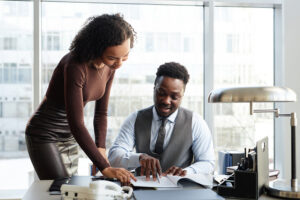 From Experienced to Exceptional: A Guide to Excelling in Legal Assistant Interviews Introduction to Legal Assistant Recruitment In…
(Read More)