Your staff gifts should inspire employee appreciation and not simply be another box for managers to tick. They shouldn't be totally disconnected from your employees' accomplishments. Some businesses try to make their programs relevant by granting specific awards to people who had a significant impact on the company's goals. However, that approach is faulty because awards can be looked at as an elite opportunity for specific people, leaving the majority feeling overlooked, which can lead to a reduction in employee productivity.
Different Methods to Boost Employee Appreciation
1) Check-in Early and Often
Even though taking time to regularly say "hello" to your employees and touch base with them can seem like an unimportant drain on your time and energy, these interactions are valuable points of connection that can increase employee appreciation. They help prevent your staff from feeling like they're invisible. Just hearing "Good morning" or even being asked "How are you?" from a department manager can be as meaningful as some other formal recognition.
2) Provide Balanced Feedback
Employees usually want to know not just what they're doing well but also where they need to improve. Receiving feedback both positive and developmental is a key thing that will not just make them feel valued but also boost productivity. Receiving praise from managers can be meaningful, but when improvement-oriented suggestions are included, your employees would not question the validity of the positive feedback.
3) Address Growth Opportunities
Many employees usually want to know what you have in store for career development. Whenever managers take the time to discuss any growth potential or offer opportunities or "stretch" assignments, their employees see it as proof that they're valued, which is great for showing employee appreciation. However, when managers do not address their development, they take it as evidence that they are not. Do not just constantly recognize their work. Make sure that they see you work to get them greater opportunities.
4) Provide Flexibility
Whether managers give employees the option to work from home or even suggest that someone should come in late in the day after putting in extra hours, their employees are quick to see it as a vital signal of trust. Employees will see the flexible work schedule offered by their managers as huge recognitions.
5) Be Consistent
Take a few minutes just to inform your employee particularly about what you like about their contributions and their impact. Input it into your other regular routines and watch employee appreciation grow and grow. You can spend the first few minutes of your week preparing personal thank-you notes or beginning team meetings with shout-outs that briefly acknowledge the accomplishments of different team members.

Founded in 1998, Professional Alternatives is an award-winning recruiting and staffing agency that utilizes technology and relationships to deliver top talent. Our team of experienced staffing agency experts is here to serve as your hiring partner. Contact us today to get started!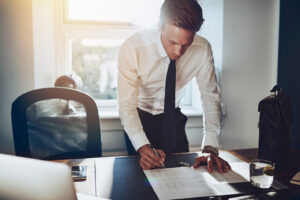 Mastering Modern Litigation: How Houston Paralegals Can Optimize E-Filing and Records Administration ‍ Unlock your potential with the…
(Read More)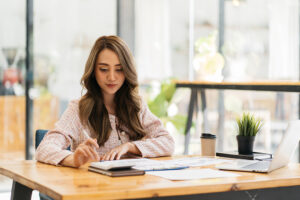 AP Processing Demystified: A Step-by-Step Guide for Recruiters in Houston, TX Introduction to AP Processing As a recruiter…
(Read More)