The initial drawback to a temp jobs is in the name; it is temporary. The benefits of a job that doesn't guarantee an end to unemployment may seem valueless. While you may contemplate rejecting a job offer that only lasts for a short stretch, our staffing agency experts put together some reasons to seriously consider accepting a temporary role.
—
Benefits of Temp Jobs:
—
Flexibility

:

Temporary or contract employment isn't always as temporary as it sounds.  Most temporary work used to be calculated by the day or week, but despite the economic recession and subsequent slow-growth that followed, the length of temporary jobs has increased significantly. Temporary employees are receiving three, four, six month contracts, depending on the project and needs of the employer. If your personal schedule does not permit a full time commitment, the flexibility of temporary work may be a great option.

—
Income

:

Follow the adage, "A job is better than no job." Temporary work helps fill the gaps on your resume between periods of permanent employment and provides a paycheck when you need it most. Even if you are not working in your desired field, there is value to being in the work force. In addition, hourly wages for temporary assignments can be higher than direct hire positions.

—
Experience

:

This is your chance to pick up a few new skills. A number of job seekers use temporary work to gain the new skills and experience needed to change careers, or to open the door to an industry they have not worked in before.  If you are a recent college grad, the same benefit applies. Temporary employment is your chance to boost your resume with the hands-on experience you did not get as a student.

—
Temp-To-Hire

:

It is absolutely possible for temporary work to become permanent. To be offered a permanent position, you must treat every day on the job as a working interview. Arriving early, staying late when needed, and taking on additional responsibility will get you noticed by your employer. Combine those with an impressive work ethic and a pleasant personality, and you're looking at the recipe for an indispensable employee.

—
Temp Jobs Can Result in Success
Temporary employment is a great way to evaluate an employer and determine if either the company, the position, or the new career path is a fit for you. The connections that you make while on a temporary assignment, could lead to solid references down the road. Once you get past the word "temporary" and the resulting fear, this type of employment can yield some really positive career results!
Are you looking for your next temp position? With clients throughout the nation, Professional Alternatives is ready to help as your staffing agency partner! Reach out today to get started.

Founded in 1998, Professional Alternatives is an award-winning recruiting and staffing agency that utilizes technology and relationships to deliver top talent. Our team of experienced staffing agency experts is here to serve as your hiring partner. Contact us today to get started!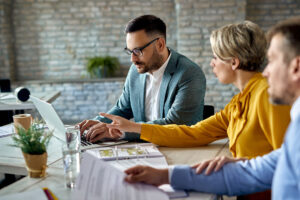 Unlocking the Secrets of Title Examination: How to Become a Title Ninja  Introduction to Title Examination Title examination…
(Read More)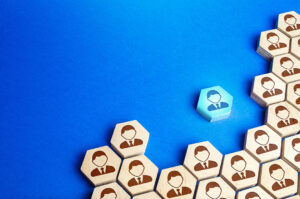 From Entry-Level to Executive: Navigating the Path of Career Growth at Professional Alternatives Unlock your potential with the…
(Read More)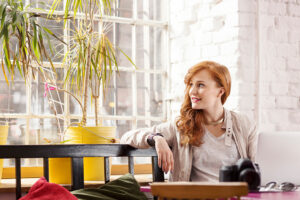 Seizing the Opportunity: Insider Tips for Swiftly Recruiting a Dynamic Project Coordinator to Shape Your Team's Future The…
(Read More)