Immediately after completing a bachelor's degree in a marketing or business-related course, graduates need to find marketing jobs they can use to kick-off their careers and marketing recruiters are always seeking additional creative talent. These jobs allow you to make use of the knowledge you gained in school, grow your professional network, including creative staffing experts, and learn important skills from experiences gained on-the-job. Unlike internships, entry-level marketing jobs provide you with an income and experience to launch your career.
—
Highly Rated Entry-level Marketing Jobs for Graduates
—
1) Sales Representative
Marketing recruiters lookout for sales representatives that can work closely with their customers to assist them in making feasible decisions when purchasing any product or service. Sales Representatives should be able to figure out the needs of customers, then offer a product or service to meet the need. Sales representatives usually prepare proposals, contracts, and marketing presentations. They also attend trade shows, seminars, marketing events, and customer appreciation programs.
—
2) Marketing Assistant
Dependable marketing assistants are highly sought after by creative staffing experts to work under and be supervised by a marketing executive or manager. Marketing jobs for assistants include carrying out administrative tasks that boost current campaigns. They develop materials that are required for marketing strategies and are required to develop sales conference materials, plan promotional events, compile marketing reports, and even write press releases and web content.
—
3) Marketing Analyst
Marketing Analysts are required to research and then report marketing information that assists a company to boost its profits. Marketing jobs in this aspect require drafting surveys that examine the satisfaction of customers, product testing, and competition observation. These surveys are conducted on the internet, via mail or focus groups, and even phone calls. A marketing analyst communicates with clients, crafts research proposals, researches the perceptions and needs of clients. They also examine and give reports about marketing campaigns.
—
4) Business Development Representative
This job is great for new graduates who are looking for a marketing job with flexibility and entrepreneurial elements. Creative talent sourced by marketing recruiters in this area control increasing revenue. They cross-sell products to not just new but existing customers as well. They assist in generating leads for products or services via digital marketing campaigns, email initiatives, direct contact with customers, and outbound calls.
—
5) Market Research Assistant
Marketing Research Assistants are usually required in marketing departments and hired by marketing recruiters at individual firms and bigger companies that specialize particularly in market research. These marketing jobs help companies with research that shape their branding, marketing, customer communications, as well as public relations strategies. A market research assistant is required to arrange and manage ongoing research tasks, run statistical analyses, help with quantitative as well as qualitative data collection, and create graphs, reports, and presentations on the collected data.
—
Award-Winning Marketing Recruiters & Creative Staffing Experts
As top marketing recruiters, Professional Alternatives delivers fully customized, best-match hiring solutions and top marketing talent that pushes companies closer towards their business goals. Our creative staffing consultants deliver the tech-savvy and creative talent needed to strategically grow companies in today's fast-paced and innovative business environment. Contact us today to land your dream job or find top talent!

Founded in 1998, Professional Alternatives is an award-winning recruiting and staffing agency that utilizes technology and relationships to deliver top talent. Our team of experienced staffing agency experts is here to serve as your hiring partner. Contact us today to get started!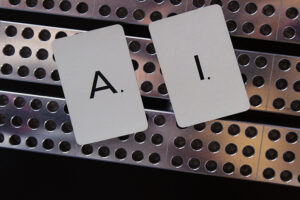 AI in Hiring: Unlocking Efficiency and Accuracy in Four Key Use Cases ‍AI has revolutionized various industries, ranging…
(Read More)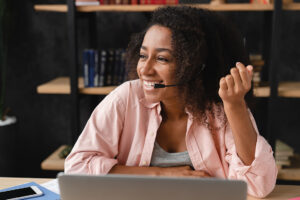 Fluently Navigate Your Sales Support Job Search: Must-Have Tools for Bilingual Professionals ‍   Introduction As the global marketplace…
(Read More)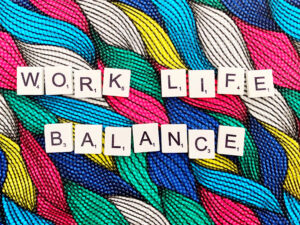 Finding Harmony: Strategies for Achieving Work-Life Balance as a Senior Operational Accountant Introduction: The Importance of Work-Life Balance…
(Read More)