Impressive advances in technology have ensured that companies who want their employees to work from home are provided with essential tools for collaboration, so work from home policies have to adapt. Over the last decade, recruitment has become increasingly competitive and, as a result, employers have had to improve the benefits of remote work to provide their employees with added flexibility. Both employers and employees now have to figure out new ways to succeed in their tasks and assess the evolution of work from home policies.
—
Work from Home: Essential Details to Consider
—
1) Access to Policies
In the United States, 54 percent of workers who work from home have reported having access to remote benefits, according to Glassdoor. The satisfaction with these benefits has expanded over the last 10 years. Some of the more common benefits, such as health insurance, paid time off, and holidays/vacations, as well as 401(k) plans, a rate lower when compared to remote workability in the aspect of worker satisfaction. More than 11 percent of employees report that they are not sure if their companies provide any remote work benefits at all. The absence of clarity in work-from-home options can reflect poorly communicated policies, or even the social pressure mounted on workers who consider remote work.
—
2) Industry and Occupation Differences
Remote jobs are plagued by barriers like employer motivation and technology, amongst others. Many jobs in various industries regularly require their workers to be physically available in order for their tasks to be carried out. For instance, jobs in the foodservice industry, transportation, retail, and construction need to be carried out in person, because of the necessity of direct interaction with goods or customers. Employees in these industries cannot work from home and policies should reflect these differences. Particularly, the tech industry is popular for heralding fresh modes of carrying out remote work and their innovative ideas can be emulated.
—
3) Small Companies Take the Lead
Over half the employees working for companies that have under 50 employees have reported that they have easy access to remote work options. Even though this is less than big companies, employees at these small companies report increased levels of satisfaction with available remote work options when compared to medium-to-large businesses, thus placing small companies as the providers of the best of both sides: augmented access to work from home choices and boosted levels of satisfaction.
—
4) Re-evaluation of Remote Work Policies
Over the past decade, work from home incentives have increased spectacularly and employers have doubled the access to remote options for their American employees. However, access differs significantly among various industries, occupations, companies, and cities. Though over half of full-time employees have access to remote work benefits, just 1 in 5 part-time employees do. As more businesses are forced to reappraise their remote work policies, we will begin to see an expansive reformation in how employees work.
—

Founded in 1998, Professional Alternatives is an award-winning recruiting and staffing agency that utilizes technology and relationships to deliver top talent. Our team of experienced staffing agency experts is here to serve as your hiring partner. Contact us today to get started!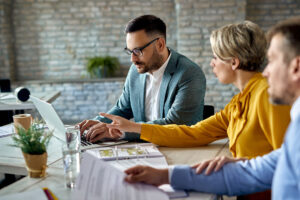 Unlocking the Secrets of Title Examination: How to Become a Title Ninja  Introduction to Title Examination Title examination…
(Read More)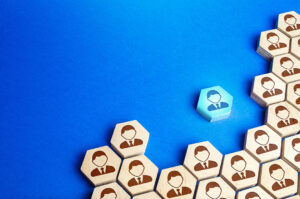 From Entry-Level to Executive: Navigating the Path of Career Growth at Professional Alternatives Unlock your potential with the…
(Read More)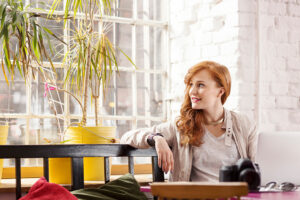 Seizing the Opportunity: Insider Tips for Swiftly Recruiting a Dynamic Project Coordinator to Shape Your Team's Future The…
(Read More)