Between the design development, strategy challenges, and pricing variations, digital advertising can be complex. However, many of the companies offering these services are already likely to purchase anyway, and do not need any prompt. It is possible to cut back on the amount spent on digital advertising and get extra sales from the ads you already make, especially if you target them at individuals who aren't your customers already.
Here's What to Know About Digital Advertising
1) The Hyperbole of Digital Ads
The efficacy of digital advertising is exaggerated. A study of advertisements on eBay showed that brand search ad efficacy was exaggerated by about 4,100%. An identical analysis of ads on Facebook churned out 4,000%. Even with all the available data, companies don't seem to have an answer to which part of their advertising budget is wasted. However, it should be easy to answer this question since the stumbling block is not an absence of information but a serious confusion relating to correlation and causation.
2) The Conversion Falsehood
There is a claim by marketing reps that digital advertising will create behavioral change, sometimes called lift. This claim is backed up by the allusion to the number of individuals who buy after seeing the ad. This is called the conversion rate. Companies pay consultants large sums to "target" individuals most likely to purchase their products. However, if the targeting is solely directed at people that aren't prepped to purchase, the conversion that comes from click to money will not actually generate any new revenue. One thing that makes advertising pay is getting individuals who wouldn't necessarily have done so, to carry out the call to action in the ad.
3) Lift Measurement
The effects of digital advertising may not always be what you expect. For instance, in a recent study, researchers uncovered that these ads profitably increase sales by 5%. However, almost none of it actually came customers who are loyal, to the brand. 78% was from people that had never previously clicked on the ad and 93% happened later, in brick-and-mortar stores, instead of direct responses online. This means that the standard mode of digital ad causality, which is that viewing turns to click, then leads to sales, does not describe precisely how the ads actually affect what the consumers do.
4) Causal Marketing Merits
Procter & Gamble, including Unilever, enhanced the performance of their digital advertising while cutting the budgets. These enhancements were possible since the brands shifted their media funds from the former focus on frequency, which was measured in clicks or in views. They focused on reach, which is the number of customers they touched. They had previously churned out ads to their customers about ten to twenty times monthly. The bombarding caused diminishing returns, as it possibly annoyed some loyal customers. They then reduced the ad frequency by ten percent then shifted their focus to new and infrequent individuals who were not actually seeing the ads.
Marketing Recruiters & Creative Staffing
As the #1 award-winning marketing recruiters offering direct-hire, temporary, and temp-to-hire services, Professional Alternatives delivers fully customized, best-match creative staffing solutions and top marketing talent that pushes companies closer towards their business goals. Our marketing recruiters engage top candidates through trusted referral sources, extensive networking channels, and a robust candidate database, working with a client-first focus that keeps your interests top of mind.


Founded in 1998, Professional Alternatives is an award-winning recruiting and staffing agency that utilizes technology and relationships to deliver top talent. Our team of experienced staffing agency experts is here to serve as your hiring partner. Contact us today to get started!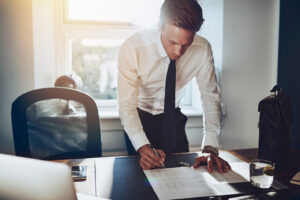 Mastering Modern Litigation: How Houston Paralegals Can Optimize E-Filing and Records Administration ‍ Unlock your potential with the…
(Read More)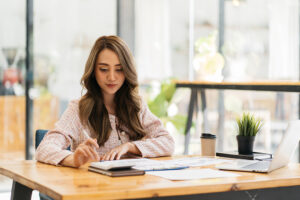 AP Processing Demystified: A Step-by-Step Guide for Recruiters in Houston, TX Introduction to AP Processing As a recruiter…
(Read More)