C-Suite executives and the upper management do not always see eye to eye, especially concerning how their companies need to position themselves and their change strategy in a world trying to survive a pandemic. This means that whenever CEOs and their accompanying teams start implementing their plans after formulation, they usually face serious resistance from upper managers. This can become a problem if not properly contained and they'll require fresh strategies to overcome it, if they want to successfully implement their change strategy.
Change Strategy: Here are Some New Approaches
1) Change in Tough Times
Change transformations can fail if they are just better versions of plans you have executed in the past. Considering the changes caused by the pandemic, adopting different approaches to change is important. CEOs and their accompanying teams need to recognize that the people working under them really cannot be relied on simply to fall into line, then embrace the change strategy anytime they are based on urgent priorities — particularly those that are focused on just achieving profit improvement via cost-cutting which is an aftermath of the pandemic. This transformation takes extra effort.
2) Assess Your Staff's Mindsets
Covid 19 has had a serious impact, particularly on how companies conduct their businesses and the reverse to this situation doesn't seem to be in sight. However, as organizations work on their change strategy, they meet some challenges. You shouldn't assume that everybody understands and is ready to accept it regardless of their rank. Your reasons and approach to the formulated transformation needs to be comprehended throughout the ranks. There will be surreptitious resistance, if you narrow efforts on meeting brand performance targets while excluding other considerations.
3) Include All Hands-on Deck
You should keep in mind that your management team is simply not a homogeneous group that is ready to act immediately the C-suite decides the change strategy. Your prospects of success will definitely go up if you are able to visibly engage various levels of management specifically in the co-development of any program. Achieving this requires an understanding of the different managerial mindsets that exist across the management levels. It is important to constantly consider how transformations have an effect on employees.
4) Craft Different Positioning and Communication Strategies for Various Levels of Management
Sometimes, the usual top-down approach, where the C-Suite solely relies on the various levels of management simply to articulate, then faithfully support their goals, is proving to be ineffective in these times. Every change strategy should be customized to reflect the knowledge of the presence of organizational managers that place focus on other goals different from the C-Suite. Any process regarding the communication of a strategy's intention and progress should reflect that.
Leading Executive Recruiters & Headhunters
The executive recruiters and headhunters at Professional Alternatives take a unique and proven approach to executive recruiting and staffing. By conducting detailed and thoughtful research on the needs and goals of your company, our executive recruiters stand above the competition in our drive to deliver meaningful business results through top talent. Our team's unparalleled approach allows us to understand your company, goals, success metrics, culture, and more.


Founded in 1998, Professional Alternatives is an award-winning recruiting and staffing agency that utilizes technology and relationships to deliver top talent. Our team of experienced staffing agency experts is here to serve as your hiring partner. Contact us today to get started!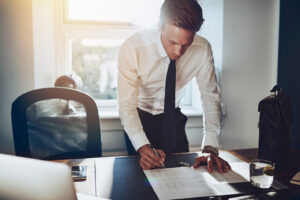 Mastering Modern Litigation: How Houston Paralegals Can Optimize E-Filing and Records Administration ‍ Unlock your potential with the…
(Read More)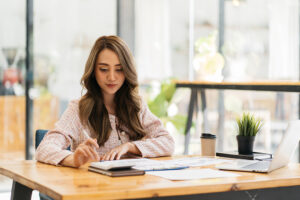 AP Processing Demystified: A Step-by-Step Guide for Recruiters in Houston, TX Introduction to AP Processing As a recruiter…
(Read More)