COVID-19 has changed various traditional business practices. When it comes to the recruitment process, the crisis sped up shifts in the talent pool that was already in progress. In this period of higher-than-usual unemployment, it can seem that brands looking to include more workers would definitely be right in the driver's seat. However, vacancies have been rising, which means that the competition for highly rated talent remains high—and in these uncertain times, the ideal recruitment process is instrumental in employing the right talent for the job.
How to Enhance Your Recruitment Process:
1) Identify Trends That Render Traditional Recruitment Procedures Obsolete
The talent pools that recruiters have regularly tapped into during the recruitment process are becoming outdated. Really gifted candidates are now located outside traditional talent clusters, like popular universities and technical colleges. Various people are presently and informally acquiring critical skills when on the job—or right in their basements. Since work lulls and layoffs made virtual learning popular, workers are now giving new autonomy in getting more skills outside their daily jobs.
2) Craft a Good Employment Value Proposition
Candidates are becoming extra selective about where they work, so companies require a striking employment value proposition during the recruitment process. It can involve anything down from competitive compensation or benefits, up to career-development pathways or even a great reputation for stellar management. Highly rated candidates usually weigh opportunities differently. The pandemic has made factors like meaningful work, plus proximity to family take on increased importance. Candidates now value the freedom to work remotely or to be able to manage their schedule. This has increased their expectations during the recruitment process, and they expect to be able to exert reasonable control over their jobs.
3) Employ for Potential
During the recruitment process, do not just think of experience. Stop thinking about recruitment as replacing specific employees. Many managers just create a profile that mirrors the employee who left, and sometimes add some new requirements. This yields candidates that are prepared for the issues of yesterday but not adequately equipped for tomorrows. HR leaders should ensure that recruiters look beyond their business unit's immediate needs to consider the skills that the organization needs to be able to succeed in the future.
4) Understand How Candidates View You
It is imperative to the recruitment process to figure out how candidates view your company then make efforts to boost those perceptions. Candidates are scrutinizing pandemic responses; they want to see how brands have assisted—or failed to assist—their workers achieve a sustainable work/life balance. Some candidates stop the application process when they realize that some aspects of that position or even the company as a whole is unattractive. This increased scrutiny tells recruiters not to rely solely on their usual job incentives.
Call Center Temp Agency
The #1 call center temp agency team at Professional Alternatives focuses on providing a personalized approach to your high-volume call center staffing needs, ensuring your staff and your clients receive high-quality service, each and every time. From account managers to team leads, our call center temp agency professionals are focused on delivering focused and driven customer service staff to keep your business growing.


Founded in 1998, Professional Alternatives is an award-winning recruiting and staffing agency that utilizes technology and relationships to deliver top talent. Our team of experienced staffing agency experts is here to serve as your hiring partner. Contact us today to get started!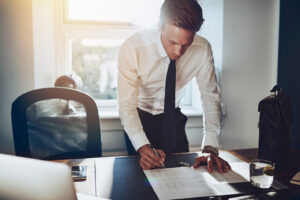 Mastering Modern Litigation: How Houston Paralegals Can Optimize E-Filing and Records Administration ‍ Unlock your potential with the…
(Read More)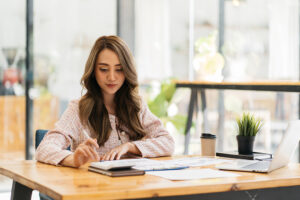 AP Processing Demystified: A Step-by-Step Guide for Recruiters in Houston, TX Introduction to AP Processing As a recruiter…
(Read More)