Industrial customers do not always have traditional tastes. They are eager for a digital experience in their dealings with suppliers. Many industrial customers are currently using digital tools for things like purchases and other activities.  Websites and mobile apps usage are on the rise so different industrial leaders are now calling for more investment in the customer's digital experience, in order to ensure the maintenance of relationships, the sales funnel health and also drive conversion.
Industrial Firms and The Digital Experience
1) Industrial Customers Want Digital Engagement
Many industrial businesses have actually lagged behind more consumer-facing enterprises when it comes to the digital experience. One of the major reasons is the excuse that industrial customers just aren't ready. This is false, because customers are really prepared for the experience of digital engagement than many industrialists may realize. Also, Covid-19 has driven some digitally resistant customers to now experience different levels of technology born comfort and has raised expectations around business partner engagement.
2) Delay Is Dangerous
Industrial firms that have actually been really successful at increasing their revenue, have taken steps to make substantial investments in the digital experience, especially while some industrial companies are lagging behind. By setting the standard sought by customers, these industrial firms are securing serious advantage because as customers demand more digital engagement, industrial companies that fall behind are likely to come in contact with an uphill battle while trying to retain mindshare plus high customer satisfaction.
3) Analyze and Customize Solutions
Successful companies do not just set up any e-commerce capability or simply throw resources at sophisticated technology then hope something works. They analyze their customer journey, then carefully pick digital tools for the digital experience which are best suited to successfully engaging customers, based specifically on their individual peculiarities. In addition, careful customer need segmentation is a vital input to navigating the costs and merits of utilizing emerging technologies.
4) Digital Engagement Must Meet Customers' Needs
The customer journey actually begins pre-purchase. The potential customer first identifies a need, then research solutions before ultimately picking a product. Many companies are now applying different digital experience tools to cut right through the clutter then win customers right at this critical stage. Immediately the customer makes a decision to buy, their desire is that the transaction is carried out as effortlessly as realistically possible, particularly in scenarios where more ongoing purchases are likely. These digital portals do not just facilitate purchases, they also assist firms meet the needs of their customers.
5) Offer Post Purchase Support
Post-purchase service plus support is vital to ensuring customer loyalty. Industrial companies have an opportunity to excel in this area. Many people have begun to embrace the digital experience and the technologies providing customers with enhanced ways to visualize different operations, or monitor and diagnose problems remotely, and even predict maintenance needs. These capabilities have become extremely necessary during the pandemic.
Management Recruiters & Staffing Agency
As #1 award-winning management recruiters, we understand that companies can't afford to hire the wrong talent in the current competitive business market. From a VP of Finance to Marketing Manager, our team of experienced and talented management recruiters can make the difference between simply keeping up and staying ahead of the competition. The staffing agency experts at Professional Alternatives have the knowledge, experience, and focus to deliver the management talent you need to keep your company growing.


Founded in 1998, Professional Alternatives is an award-winning recruiting and staffing agency that utilizes technology and relationships to deliver top talent. Our team of experienced staffing agency experts is here to serve as your hiring partner. Contact us today to get started!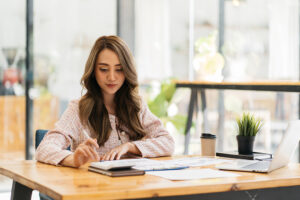 AP Processing Demystified: A Step-by-Step Guide for Recruiters in Houston, TX Introduction to AP Processing As a recruiter…
(Read More)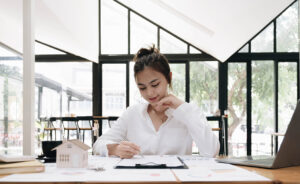 The Power of Strategic Hiring: Transforming Real Estate Law Firms into Productivity Powerhouses Introduction: The importance of strategic…
(Read More)