Agile transformation was initially developed to fast-track software development. However, it is often used by organizational teams that desire to swiftly execute projects. Sometimes, these efforts often don't work out. Research shows that different large agile transformation initiatives do not just miss their goals, but they also cause company disruption—including tension among teams, employee burnout, and loss of vital talent.
Agile Transformation: The Dos and Don'ts to Remember
1) Do Not Staff Your Teams with Just Star Performers
Staffing your team with just star performers can undermine other vital efforts in the organization whenever it's involved with agile transformation projects. Stars are deeply joined in networks of relationships that essential to ensuring that existing work is done, and they can't disconnect well from their prior roles. Star performers are usually sought out by their colleagues about their previous roles, often informally, when they're actually assigned solely to an agile project. These requests for assistance then grow from informal assistance to constant, time consuming tasks.
2) Do Not Keep Agile Teams Apart from The Major Business
Some people set agile transformation teams aside from the rest of the business to avoid status quo thinking or them being killed off. However, isolation can develop shortcomings for projects. True, an agile team requires autonomy to spare them too much scrutiny and interference, still, total isolation doesn't work. These teams do not have all the needed capabilities for the execution of a novel initiative. They typically have to pull from expertise in other sections of the company so as to have a big picture of issues, comprehend nuances in various geographies or clients, then anticipate changing, competitive landscapes.
3) Expectations of Total Commitment Is Unrealistic
Usually, people expect that total commitment is vital for agile transformation teams to be able to handle the demanding daily tasks while maintaining total focus on important goals. However, expecting this from every member is simply not realistic at all. Some initiatives would actually benefit from involving valuable specialists that simply don't need to or just can't be taken their day jobs. You should think of the experts whose opinions can really shape a project, like the cyber expert alerting the team to any data-privacy threat. This input is vital, but they really don't need to be brought in full-time to your agile team.
4) Identify Potential Resources
Different agile projects need occasional input from various contacts that are outside the core agile transformation team that possess complementary expertise. Knowing the ideal individuals to consult and when to consult them can be challenging. For instance, Brokers are positioned at the juncture right between silos in an organization and dramatically influence the various diffusion of ideas. They don't really hold formal cross-silo posts but can assist the team get ideas, expertise, equipment, or even funding that members may not have direct access to.
Retained Search Firm Solutions
The award-winning retained search team at Professional Alternatives focuses on delivering the high-quality talent you need when speed and confidentiality are essential to your search. With most retained searches being for impactful roles with your organization, it's important to know that since 1998, we've been refining our retained search process to locate and deliver the perfect-match staff your company needs to be best positioned for success.


Founded in 1998, Professional Alternatives is an award-winning recruiting and staffing agency that utilizes technology and relationships to deliver top talent. Our team of experienced staffing agency experts is here to serve as your hiring partner. Contact us today to get started!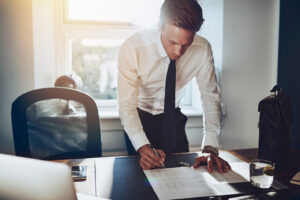 Mastering Modern Litigation: How Houston Paralegals Can Optimize E-Filing and Records Administration ‍ Unlock your potential with the…
(Read More)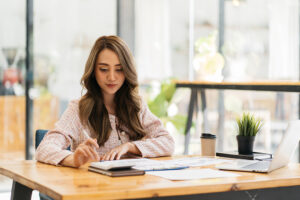 AP Processing Demystified: A Step-by-Step Guide for Recruiters in Houston, TX Introduction to AP Processing As a recruiter…
(Read More)