Customer service jobs are one of the pillars of profitability and the positioning of any business. It focuses directly on consumer satisfaction and optimizing their experience with a brand. Interestingly, one of the fundamental processes for the expansion of customer service jobs or attention was the creation of the global telephone and several other technological infrastructures. Presently, this indispensable department that seeks to make users/customers feel comfortable with their interaction and relationship with a brand has progressively morphed into more defined roles peculiar to their industry.
Top 5 Most Common Customer Service Jobs
1) Receptionist
This is one of the most common customer service jobs as every corporate business office has at least one. The receptionists are the sweet, warm, face every customer interacts with first as they step into the company. They attend to clients, answer questions, and offer whatever necessary information the customers may need. Front-Desk Manager, Admin Assistant, Customer Care Associate, etc. are some of the professional job titles for receptionists.
2) Technical Support Representatives
Another group of customer service jobs is the Technical Support guys, which is found mostly within the tech space. They resolve client's technical issues and often offer computer assistance as well. It's a more specialized role and definitely requires intermediate or advanced knowledge in technology and computer engineering. Their job titles often vary from company to company. There's the Computer Support Specialist, Help Desk Support, Online Customer Support, Field Technical Support Engineer, etc.
3) Paralegals
Paralegals are another category of customer service job, although more demanding than the other roles. Their scope of work requires many intellectual activities, which is why you may need an LLB degree to secure the role. As earlier said, their duties are a little more professional like giving surface legal advice, prepping calls and meetings, documentation, as well as providing guidance to clients.
4) Guest Services Representative
One industry that largely relies on customer service specialists is the hospitality industry. You could easily find most of the customer service jobs in this category. Companies in this industry— restaurants, and hotels, most especially— are almost nothing without these employees in a service role. The employees maintain the company's reputation by ensuring the customers have a great experience. Some of the role titles in this category are Servers, Flight Attendant, Host/Hostess, Guest Service Agent, etc.
5) Retail Customer Service Representatives
Retail stores are yet another industry heavily reliant on their customer service employees. Almost all the roles in the retail space are customer service jobs, even though it isn't so obvious; from the salesperson to store manager to cashier. Everyone, directly or indirectly, interacts with the customers; either by offering and promoting products and services or by helping to solve a concern. The Customer Care Operator, Telephone Support Specialist, Retail Sales Associate, Bilingual Customer Service Representative, etc. are a few of the specialized role titles under this category.
Customer Service Staffing Agency & Call Center Temp Agency
Our award-winning customer service staffing agency experts utilize a comprehensive customer service talent database, industry experience, and essential industry knowledge to locate and deliver top talent for your organization's role. The focus of our staffing agency experts is to help fill your vacant roles with driven and talented customer service hires who will push your business forward and deliver bottom-line value. Our team's drive to develop a true partnership with our clients is what separates Professional Alternatives from the competition.

Founded in 1998, Professional Alternatives is an award-winning recruiting and staffing agency that utilizes technology and relationships to deliver top talent. Our team of experienced staffing agency experts is here to serve as your hiring partner. Contact us today to get started!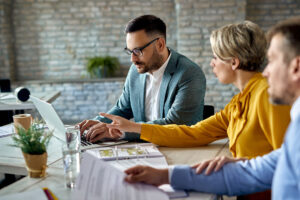 Unlocking the Secrets of Title Examination: How to Become a Title Ninja  Introduction to Title Examination Title examination…
(Read More)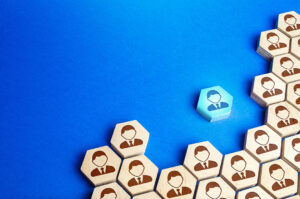 From Entry-Level to Executive: Navigating the Path of Career Growth at Professional Alternatives Unlock your potential with the…
(Read More)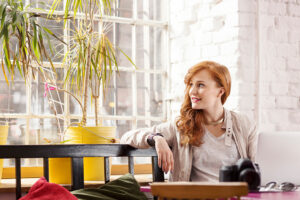 Seizing the Opportunity: Insider Tips for Swiftly Recruiting a Dynamic Project Coordinator to Shape Your Team's Future The…
(Read More)