While it is becoming easier than ever to interact with your customers through cell phones and other electronic methods, customer service jobs are still relevant because these customer-facing positions maintain that personal touch that is necessary for a brand and its customers, regardless of how large or small they are. On that note, demands for representatives who can efficiently handle customer service jobs will continue to increase. There are different kinds of customer service jobs within various industries, so here are some of the top ones:
Some of the Best Types of Customer Service Jobs
1) Retail Customer Service Rep
Both physical and online retail stores rely on their staff working under customer service to provide an excellent level of care at various levels. Management departments, cashiers, salespeople, and even billing departments are examples of customer service jobs that can be found in a retail environment. Many businesses hire remote customer service staff, which gives you the opportunity to work virtually. You can join the company as an account coordinator, business service representative, or specialist. You can also work as a cashier, bilingual customer service team member, or under call center customer support.
2) Guest Services Representative
If you want to work in the hospitality industry, they similarly rely on guest services staff to maintain their reputation amongst clients. Restaurants and hotels, in general, are staffed largely by employees working customer service jobs. They look for people who can offer satisfying experiences to their esteemed clients. You can work as a concierge, host/hostess, front desk associate, guest service agent, front desk manager, flight attendant, or bellman.
3) Receptionist
A receptionist is a common customer service job in business offices, insurance companies, and even medical offices. Receptionists are vital because they provide information and other services to clients, customers, and fellow staff members as well. You can work as an administrative assistant, front desk coordinator, benefits coordinator, front desk agent, or even as a customer care associate.
4) Paralegal
Paralegals, as well as other non-attorney employees, give status updates and collect information from customers. This customer service job involves hosting prep calls and other informational calls and preparing documents needed by clients. They carefully guide clients, providing correct documentation as well as moderate legal advice usually on behalf of an attorney. It is an intellectually demanding position and you will need a bachelor's degree to hold it (usually). You can work as a legal assistant, law associate, certified paralegal, legal analyst, paralegal specialist, paralegal assistant, or a law assistant.
5) Technical Support Representative
This is a customer service job usually found in the technology or computer assistance field. To carry out this job, you will need specialized education, or you may receive on-the-job training. These positions are growing really fast and require knowledge and experience to carry out. You can work as a computer support specialist, customer service technician, customer service rep, contact center rep, or work with the contact center help desk.
The Premier Customer Service Staffing Agency
Our customer service staffing agency experts utilize our comprehensive customer service candidate database, customer service experience, and essential industry knowledge to locate and deliver top talent for your customer service jobs. Our primary focus is to help fill your customer service jobs with focused and talented customer service hires who will drive business growth and deliver value to your organization.

Founded in 1998, Professional Alternatives is an award-winning recruiting and staffing agency that utilizes technology and relationships to deliver top talent. Our team of experienced staffing agency experts is here to serve as your hiring partner. Contact us today to get started!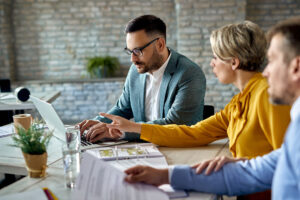 Unlocking the Secrets of Title Examination: How to Become a Title Ninja  Introduction to Title Examination Title examination…
(Read More)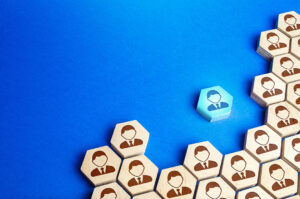 From Entry-Level to Executive: Navigating the Path of Career Growth at Professional Alternatives Unlock your potential with the…
(Read More)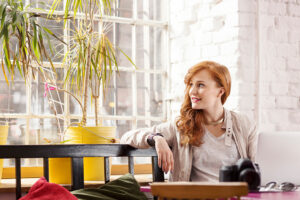 Seizing the Opportunity: Insider Tips for Swiftly Recruiting a Dynamic Project Coordinator to Shape Your Team's Future The…
(Read More)