Finding a job in the current business market can be particularly challenging for job seekers who are just beginning their careers and in a transition period. It's also difficult for those that are older and are trying to change careers. Whatever your situation, you may want to consider working with a top Houston temp agency. These agencies locate and deliver workers for companies that need staff to fill in for sick leave, special projects, and other situations where they need temporary work. Because of this, the business benefits from a Houston temp agency are clear, as it doesn't take on all the costs of interviewing, placing job ads, or training new employees.
Benefits of Partnering with a Houston Temp Agency
1) You Can Gain Exposure
Working for a top temp agency will give you the chance to see different company cultures and pick what you prefer. You'll be able to learn if you thrive in a fast-paced work environment, enjoy working at a desk, or working with customers. You can use this experience to find what you're good at, as well as what you want from a job. This kind of opportunity exposes you to career fields that you may not otherwise be able to learn about or work within. This kind of exposure can make a serious difference whenever you are choosing your long-term career.
2) Network, Network, Network
When you work with a Houston temp agency, you will be represented by people that have a number of important contacts, so make sure to network as much as possible. Additionally, the agency can also possess inside information on who's hiring in your city, as well as what exactly they're really looking for in an ideal candidate. Also, when you work for a temp agency, you are coming with a standard seal of approval, which means you are ahead of many applicants off the street.
3) Help with the Transition Process
Once you have been given a job by a Houston temp agency and prove to be a high performer, employers get an opportunity to see you shine. So, you shouldn't be surprised that what began as an assignment for a week becomes a permanent job offer. Whenever this time comes, you will then decide if this is a business that you want to keep on working with long-term. Certainly, you don't have to immediately accept the job offer but if you decide to, let your agency manager know.
4) Enjoy the Flexibility
Many temp jobs are usually 40 hours a week and whenever your assignment is done, you can decide to take time off whenever you like. Simply ensure to maintain a good presence with your manager to ensure that the temp agency is interested in continuing to work with you. Do not disappear from the office to never be heard from again– this might lead people to assume that you may be unreliable. 
5) Learn New Skills and Gain Experience
Many people have been victims of layoffs and are making moves to enter a more lucrative career. You can take courses at a local community college or even an adult education school to learn new skills, but it is no surprise that nothing will teach you as well as the first-hand experience from a Houston temp agency. A blend of classwork and working experience is the best way to prepare for a specific line of work.

Founded in 1998, Professional Alternatives is an award-winning recruiting and staffing agency that utilizes technology and relationships to deliver top talent. Our team of experienced staffing agency experts is here to serve as your hiring partner. Contact us today to get started!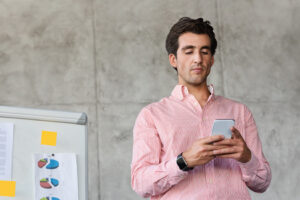 Exploring the Impact of Legal Landscape on the Rapid Adoption of Generative AI in HR ‍Introduction to Generative…
(Read More)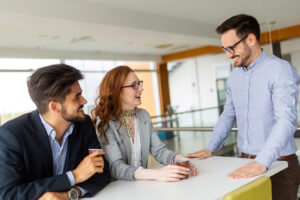 Rising to New Heights: How to Seize the Exciting Opportunities as a Marketing Analyst The role of a…
(Read More)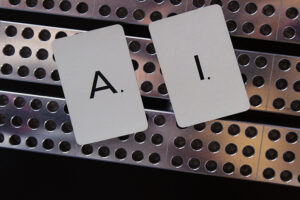 AI in Hiring: Unlocking Efficiency and Accuracy in Four Key Use Cases ‍AI has revolutionized various industries, ranging…
(Read More)