Employee retention simply refers to how many employees actually stay under your employment. If you employ a hundred people and five of them leave, this means that your turnover rate is 5% which is 5/100 while your retention rate is 95% which is 95/100. This just means in other words that even though some employees stay for a really long time, the turnover is still real and expected. A lot of businesses worry ceaselessly about what their employee retention rate is, since turnover can be really expensive. The rate is actually not the same when different industries are compared.
Different Ways to Enhance Employee Retention Rate
1) Offer Employees an Above Average Salary and Benefits
You should not assume that since your pay and other benefits were competitive some years ago that they still remain so in present times. This is dangerous to your employee retention rate. It is really important especially in expanding industries like software development or nursing, particularly in cities experiencing rapid growth. Regularly benchmark your positions against the market annually and ensure that you compensate your employees according to market rates. Employees usually appreciate access to things like profit sharing, bonuses, fun or engaging activities and events as a part of a total compensation package.
2) Offer Training to Your Managers
You may have heard that saying that employees don't really leave positions, they leave managers. You will find that this statement is true; even though different circumstances like not feeling adequately compensated can also affect staff decisions and employee retention as well. Ensure that your managers are properly trained, not just in management techniques like effective communication or soft skills but including employment law. It will be detrimental to your company to lose staff because they are constantly reporting to bad managers.
3) Offer Growth Opportunities
Many people do not want to work under the same position for the rest of their lives. Employees actually want to really grow in their industry. They want to earn extra money and get more responsibility. This means that if you promote staff from within your organization while also providing opportunities like transfers and lateral moves, your staff will feel confident and stay with your company, thereby increasing your employee retention rate.
4) Listen to Your Employees
To increase employee retention, ask your staff for feedback and actually listen to everything they have to say. When they inform you about an issue, do not ignore it. Your staff expect you to be able to find solutions to those problems. You should promptly respond in an adequate manner to every complaint of legal violations. Ensure to seek legal assistance when vital. Your staff should know exactly how to report any bad behavior. Also, they should be aware that you will surely take care of the situation if they do. Anytime you ignore any sexual assault complaints, for example, your staff will quit to escape their tormenter instead of informing you and this is bad for your employee retention rate.
Retained Search Experts Driving Your Business Forward
The award-winning retained search team at Professional Alternatives focuses on delivering the high-quality talent you need when speed and confidentiality are essential to your search. With most retained searches being for impactful roles with your organization, it's important to know that since 1998, we've been refining our retained search process to locate and deliver the perfect-match staff your company needs to be best positioned for success.


Founded in 1998, Professional Alternatives is an award-winning recruiting and staffing agency that utilizes technology and relationships to deliver top talent. Our team of experienced staffing agency experts is here to serve as your hiring partner. Contact us today to get started!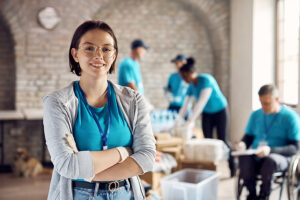 Unleashing Growth: The Role of an Outreach Coordinator ‍ Photo by GreenbeltCoop on Pixabay ‍In today's competitive business…
(Read More)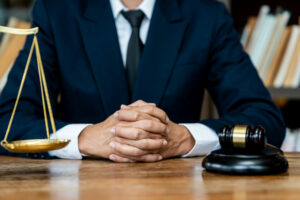 Building a Stellar Legal Team: A Recruiter's Viewpoint As a hiring manager or business owner, assembling an exceptional…
(Read More)