There are different accounting interview questions to watch out for when interviewing for an accounting job. Accountants usually have vital roles in any organization that handles money. Some companies do not hire in-house accounting staff because they are not large enough. They enlist the services of outside contractors. Some accountants also work as tax advisors. Since circumstances are different, you should prepare to beat the competition by working on answers to common accounting interview questions that you may be asked.
Common Accounting Interview Questions (And Their Answer)
1) What Do You Think Is the Biggest Challenge Plaguing the Accounting Profession Today?
This is one of the popular accounting interview questions out there. When you are asked this, you should note that this question doesn't necessarily have only one right answer. You should demonstrate ample knowledge of your profession here. This is your chance to show your commitment to this career by preparing an intelligent answer. When you are asked this, the interviewer simply wants to find out if you know the challenges plaguing the industry and that you take your position seriously enough to share your opinion.
2) What Accounting Applications Do You Use?
There are different tricky accounting interview questions. There are so many applications that are out there, and the interviewer knows that one person can't possibly know them all. They are actually looking to find out if you know about more than one application. They also want to know if you are aware of the different tools used by people in the profession. When you mention the apps that you prefer, add why you prefer then and talk about some recent developments in vital software.
3) Share the Pros and Cons of Your Preferred Accounting Packages
Accounting interview questions can come in different unexpected forms. When an interviewer asks you this, they want to find out the kind of in-depth knowledge you possess. You should ensure that you are ready to share particular examples of the advantages and disadvantages of any accounting software that you have used. Whatever your response is will show the interviewers that you know what you are saying and show off your critical thinking as well as your assessment skills.
4) Share Possible Improvements on Any Accounting Processes
This is one of those accounting interview questions that is actually deeper than it may seem. The interviewer wants to know if you've improved on or enhanced any accounting process on your career. If you are just beginning or you are still in the early stages of your career, then you may not have really enhanced or developed any processes yet. Still, you should definitely be prepared to show that you are innovative. Here, you should think about any process that you assisted in changing over the years.
5) Talk About a Situation When You Assisted in Cost Reduction
This is one of the most important accounting interview questions that you will be asked. The interviewer expects that every accountant should assist in reducing costs. This is one of the reasons why they are even hired in the first place. You should share a situation when you actually reduced costs either unexpectedly or otherwise through your innovation or your diligence.
Accounting Recruiters & Staffing Agency
As top accounting recruiters, we understand that companies can't afford to hire the wrong talent in the current competitive accounting market. From staff accountants to tax managers, our team of experienced and talented accounting recruiters can make the difference between simply keeping up and staying ahead of the competition. The staffing agency experts at Professional Alternatives have the industry experience, insight, and speed to deliver the talent you need to keep your business growing.

Founded in 1998, Professional Alternatives is an award-winning recruiting and staffing agency that utilizes technology and relationships to deliver top talent. Our team of experienced staffing agency experts is here to serve as your hiring partner. Contact us today to get started!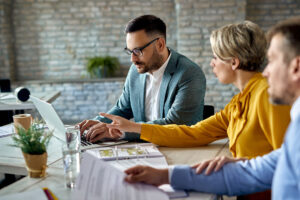 Unlocking the Secrets of Title Examination: How to Become a Title Ninja  Introduction to Title Examination Title examination…
(Read More)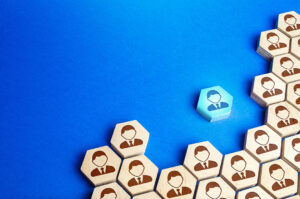 From Entry-Level to Executive: Navigating the Path of Career Growth at Professional Alternatives Unlock your potential with the…
(Read More)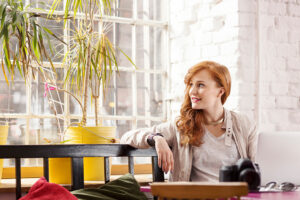 Seizing the Opportunity: Insider Tips for Swiftly Recruiting a Dynamic Project Coordinator to Shape Your Team's Future The…
(Read More)