It is possible to turn your hospitality, food service, or retail position into an actual career. Anyone with this desire who currently holds a position in the service industry, has already made a really vital step which is arguably, the most important to advancing your career. That step is gaining experience. Once you ace this step, it is time to begin plotting your career path in the service industry, as it is one of the industries that has the highest number of jobs.
Tips for Advancing Your Career In The Service Industry
1) Know the Career Paths
You will find that there are different ways to get ahead in the service industry as it is not a one size fits all scheme. The National Restaurant Association says that nine from ten restaurant managers as well as eight from ten restaurant owners actually started from entry-level food service jobs. This means that if you're beginning your career without experience, target positions at franchises or even major chains that can give you on-the-job training. You can do this even if your goal is to eventually move on to a smaller brand.
2) Make a Plan
To advance in the service industry, do not simply let your career just unfold without planning. Getting ahead requires being intentional about your plans. Also allow yourself some flexibility to be able to change tracks as needed. Target your dream job, regardless of whether it's weekend bartender, or even a CEO of a restaurant chain. Look at how those currently in that position achieved their success. LinkedIn is a good resource that offers a summary of skills and experience they acquired.
3) Be Intentional About Picking Employers
Working on an entry-level position with employers that actually promote from within is definitely a great way to advance your career in the service industry. You should check out the brand's career section when you apply for a position. Look at the company culture details and figure out how employees can really grow within the organization. Find organizations that offer learning opportunities you can use to develop skills or further your career. Tuition assistance or even reimbursement is also great for employees.
4) Check Out Organizational Training Programs
There are lots of learning options you can use to advance your career in the service industry while you're employed. Some companies even offer these opportunities to part-time associates. Some employers offer management training programs that help employees start learning from their first day. Different employers provide opportunities to their hourly associates to advance their career through participation in brand-provided training.
5) Consider Special Hiring Programs
Different service industry employers offer hiring programs to military spouses, veterans, students, people with disabilities and other diversity candidates. Also, some companies offer nice benefits like backup childcare or even eldercare programs in order to attract candidates and also retain employees. You should work for a company that not just values inclusion but diversity as well since they are likely to offer a positive work environment plus career options that are not usually readily available.
Customer Service Staffing Agency
Our award-winning customer service staffing agency experts utilize a comprehensive customer service talent database, industry experience, and essential industry knowledge to locate and deliver top talent for your organization's role. The focus of our staffing agency experts is to help fill your vacant roles with driven and talented customer service hires who will push your business forward and deliver bottom-line value. Our team's drive to develop a true partnership with our clients is what separates Professional Alternatives from the competition.

Founded in 1998, Professional Alternatives is an award-winning recruiting and staffing agency that utilizes technology and relationships to deliver top talent. Our team of experienced staffing agency experts is here to serve as your hiring partner. Contact us today to get started!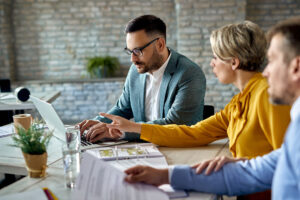 Unlocking the Secrets of Title Examination: How to Become a Title Ninja  Introduction to Title Examination Title examination…
(Read More)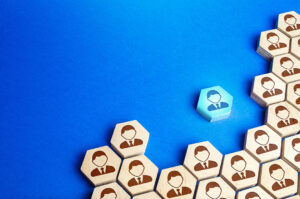 From Entry-Level to Executive: Navigating the Path of Career Growth at Professional Alternatives Unlock your potential with the…
(Read More)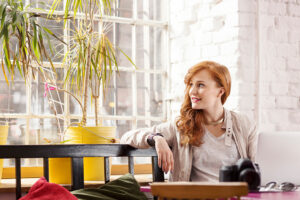 Seizing the Opportunity: Insider Tips for Swiftly Recruiting a Dynamic Project Coordinator to Shape Your Team's Future The…
(Read More)