When planning a course of action for your human resources career, you may need to know if you require a degree or certifications in order to get employed in the field. This answer is quite complex and has factors that extend right above the financial return. Making these decisions concerning your human resources career requires thoughtful consideration especially pertaining to how a certification will actually benefit you personally. In general, certifications are usually considered a good investment.
—
Helpful Tips for Growing Your Human Resources Career
—
1) The Importance of HR Certifications
When moving forward with your human resources career, it is not unusual to find that you will be competing with individuals who have similar certifications. Some companies seeking more strategic, financial, and company development skills when looking for HR staff don't usually advertise them as essentials. Some post the certifications as optional even though they can be quite substantial in boosting career success. Getting the available certifications definitely involves time and funding investment. It can take hours of study and may require you to attend physical class sessions. To Boost your human resources career, talk to current HR people and find out whether you need any HR certification since individual suggestions in local conditions may be different from information from industry publications.
—
2) Various Kinds of Certifications
Certifications are usually optional in some circumstances when it comes to boosting your human resources career. However, HR professionals seek (PHR) which is the Professional in Human Resources certification while some look out for Senior Professional in Human Resources (SPHR) which is obtained via (HRCI) HR Certification Institute (HRCI). The HRCI included a certification for college students called (APHR) Associate Professional of HR. Since 2014, (SHRM) The Society for Human Resource Management (SHRM) has been offering two competency-based certifications. Additional certifications are usually available via professional associations in areas like compensation and benefits management.
—
3) On Compensation
When charting a course for your human resources career, you should keep in mind that Certified HR professionals sometimes make substantially more revenue when compared to their uncertified counterparts. According to pay scale, employees that have the SPHR certification actually make 93% more money when compared to their uncertified counterparts while employees with the SPHR actually make 49% more when compared to employees that stop at the PHR. In general, for all HR employees, you will find that the median pay for those with a PHR is $59,100. SPHR – $87,900, and uncertified – $45,600.
—
4) Opportunities for Promotions
Some relevant information to note when planning for your human resources career is that HR professionals with SPHR or even PHR certifications actually receive more promotions and usually achieve notable career success faster when compared to their uncertified counterparts. The percentage of HR personnel receiving a promotion actually increased substantially when certification was gotten.
—
HR Recruiters & HR Staffing Agency
As your organization grows it becomes more and more complex. Our award-winning HR staffing agency experts are here to help build your human resources team to serve as a critical piece in those growth plans. Managing and developing both operational and employee-focused initiatives within any company can be a challenge without the right HR staff in place. Your company needs a team of HR recruiters that understands your business goals and can deliver the industry experience, skill, and talent you need to position your company for success.

Founded in 1998, Professional Alternatives is an award-winning recruiting and staffing agency that utilizes technology and relationships to deliver top talent. Our team of experienced staffing agency experts is here to serve as your hiring partner. Contact us today to get started!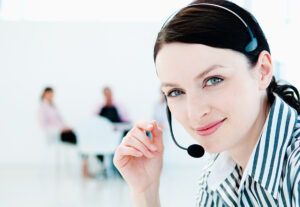 Fluently Navigate Your Sales Support Job Search: Must-Have Tools for Bilingual Professionals Introduction As the global marketplace continues…
(Read More)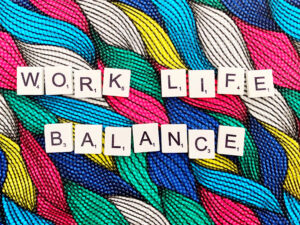 Finding Harmony: Strategies for Achieving Work-Life Balance as a Senior Operational Accountant Introduction: The Importance of Work-Life Balance…
(Read More)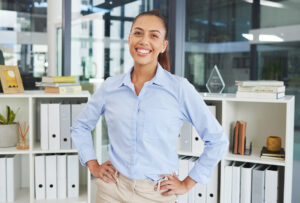 Boost Your Career as a Payroll Assistant: Excel Skills Every Budget Professional Should Master Introduction As a payroll…
(Read More)