5 Key Steps To Conduct An Effective SWOT Analysis
There is so much information and advice out there when it comes to conducting an effective SWOT analysis. However, you don't want to get lost in the available sea of information on this subject matter.
Instead, you want a step-by-step guide, meaning we'll take all of the guesswork out of the equation and give you five key steps you need to know to conduct a practical SWOT analysis.

Why conduct a SWOT analysis?
A SWOT analysis is conducted to help you determine any weaknesses and strengths within your company that you could address through business planning initiatives or business strategy.
Additionally, it can be used as a way to identify opportunities for growth within your company. A SWOT analysis also helps you determine which areas of your business need further development to become more profitable or efficient at what it does best.
When should a SWOT analysis be conducted?
A SWOT analysis can be used before you decide to take any kind of firm action, whether you're evaluating new projects, revising internal policies, looking at possibilities to pivot, or changing a plan in the middle of its implementation. Sometimes it seems sensible to do a general SWOT analysis to assess your company's present environment and make any necessary operational improvements. The research can highlight the key areas in which your company is operating at its best as well as where processes require improvement.
You may gain a complete view of your company by taking the time to create a comprehensive SWOT analysis. From there, you can figure out how to strengthen or get rid of your company's deficiencies while maximizing its strengths.
A SWOT analysis should undoubtedly involve the firm owner, but it is frequently beneficial to incorporate other team members as well. Ask a range of team members for their opinions, and then discuss any contributions in an open forum. You will be able to assess your company effectively from all angles thanks to the team's comprehensive knowledge.
Conducting a Customer Service SWOT analysis
You most likely performed a SWOT analysis when you created your business plan. However, did you realize that you might utilize this tool to examine a certain subject, like customer service? It makes sense to do a SWOT analysis to evaluate how you're doing given that providing outstanding service and being detailed oriented may be the deciding element for a small business' success. Consider how a SWOT analysis might be used to improve customer service.
There are several steps you need to take in order to conduct a SWOT analysis effectively. The following five key steps will help you complete a thorough SWOT analysis:
Step 1: Assemble the Right Team
Your work team will be the driving force behind your SWOT analysis. A SWOT analysis is a team effort and requires members with different expertise. 
You'll need people skilled in different types of thinking to help you create a comprehensive analysis. The team should include members from sales, marketing, finance, production, and other departments.
Step 2: Identify the Company's Strengths and Weaknesses
You can identify your strengths and weaknesses by recognizing which assets help you achieve your business goals, and which hold you back. A good SWOT analysis will help you determine how to improve on your weaknesses and capitalize on your strengths to achieve your business goals.
Step 3: Determine External Opportunities for Growth
The external opportunities for growth section of your SWOT analysis for your organization will be the most essential part of your analysis.
Why? Because growth comes from taking advantage of the opportunities that come your way. That includes everything from new markets and products to partnerships with other companies and even acquisitions.
Step 4: Recognize Outside Threats to Your Plan
In this step, you'll work on the strategy that will promise to ensure growth. But, first, you must be able to identify external opportunities and determine if they are in sync with your organization's core values.
 If they are not, you must explore other ways to improve those opportunities. Once you have done that, you can use your SWOT analysis to create a plan of action for tackling these issues to earn more revenue.
Step 5: Put It All Together in an Actionable Plan
This stage is where the rubber meets the road. If you haven't already, you'll want to take all your findings and put them into a comprehensive plan that your job team can execute immediately to help you take advantage of any potential opportunities.
We recommend that you make this plan as specific as possible so that it's easy for you to follow through. However, it'll be difficult to accomplish anything if you're unclear about what exactly needs to be done and when.
Use These Guidelines Every Time You Need To Conduct a SWOT Analysis
Use these guidelines, and your SWOT analysis can be one of the most impactful tools in your professional arsenal. Make it an indispensable part of your strategic decision-making, and you'll never look back.
Remember what each section is meant to capture, and you'll have a helpful tool that can help you in every aspect of running a successful business.


Founded in 1998, Professional Alternatives is an award-winning recruiting and staffing agency that utilizes technology and relationships to deliver top talent. Our team of experienced staffing agency experts is here to serve as your hiring partner. Contact us today to get started!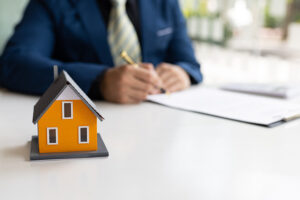 From Rookie to Pro: The Journey of Leasing Consultants and Their Remarkable Success Stories ‍Image Source: FreeImages Introduction:…
(Read More)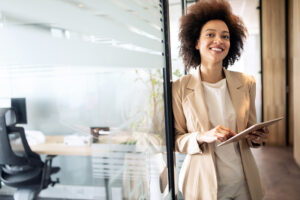 Building a Winning Squad: The Art of Attracting Seasoned CPAs to Your Organization ‍Introduction: The Importance of Attracting…
(Read More)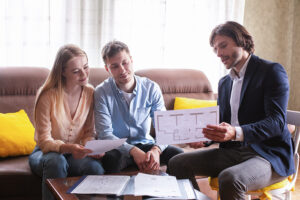 Property Management Excellence: ‍15 Skills You Can't Ignore for Success Introduction: The importance of skills in property management…
(Read More)