Nonprofit Jobs 101: How to Get Them and What to Expect
Nonprofit jobs can come with many perks, but unfortunately, also with a lot of unknowns. That's why being a nonprofit job seeker is difficult.
If you're looking for nonprofit jobs, this article will help you learn how to get them and what to expect from your nonprofit career.

What It's Really Like Working at a Non-profit?
Working at a nonprofit can be rewarding and challenging, but it can also be frustrating. Here are a few things to keep in mind when searching for your perfect job:
Don't Expect Steady Work: Many nonprofits have unpredictable schedules, so you may have to turn down an interview or reschedule an appointment.
Be Prepared for Long Hours and Low Pay: Nonprofits often operate on thin budgets and rely heavily on volunteers, so the work can be demanding and low-paying (or unpaid) at times—but it's usually worth it in terms of helping others or building something great!
Limited Advancement Opportunities: Nonprofits offer training programs and other opportunities for advancement within the organization as long as they're open to new hires.
Relocation and Diversity: Many nonprofit organizations look for applicants proficient in languages other than English, who want to develop new skills and aren't afraid to relocate.
Getting Your First Non-profit Job
Step 1: Do Your Research
Before applying for any position, it's important to be informed of the non-profit organization and its mission. If the job description sounds like something you would find interesting and challenging, then proceed with your application.
However, if it doesn't sound like an ideal fit, then think twice before applying. The same goes for the nonprofit's location — if moving is required to get that job, make sure that this is something that you are willing to do.
Step 2: Consider All Positions Available
Some people assume that nonprofit jobs are only for those with experience in finance or fundraising, but this isn't always the case.
There are plenty of opportunities for those who want to learn about a specific topic or help an organization achieve its goals.
Step 3: Ready Your Resume and Cover Letter
If you haven't had any experience since graduating, you should still send out a resume. You will need to make sure that your resume is current, and show your undergraduate years, contact information, email address, and references. You should also include a good cover letter with your resume so that employers know why you want the job.
Step 4: Polish Your Job Interview Skills
Interviewing is an art form, but it's not as hard as people make it out to be. You'll want to practice your answers ahead of time so that when someone asks about something specific, it feels natural instead of awkward and stilted.
Step 5: Prepare for the First Day – And Beyond!
Now that you have landed the job, it's time to start preparing for your first day. First, make sure you have all your documents ready so that everything is in order when you arrive at work on Monday morning.
Make sure that any paperwork that has not yet been turned in has been completed as well. After all, there's always something more that needs to be done before starting a new job!
Conclusion
Finding a nonprofit job can be challenging, but it's not impossible. You can start building your network in school or in your current job. You can actively seek out organizations that are good fits for you. You can recognize and take advantage of opportunities when they pop up. So, start searching, and never stop fighting for the cause.


Founded in 1998, Professional Alternatives is an award-winning recruiting and staffing agency that utilizes technology and relationships to deliver top talent. Our team of experienced staffing agency experts is here to serve as your hiring partner. Contact us today to get started!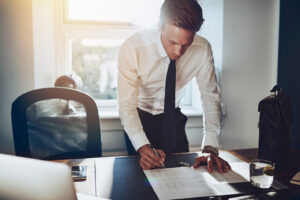 Mastering Modern Litigation: How Houston Paralegals Can Optimize E-Filing and Records Administration ‍ Unlock your potential with the…
(Read More)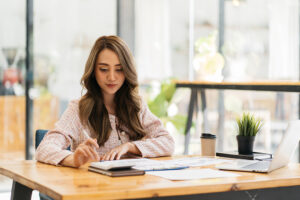 AP Processing Demystified: A Step-by-Step Guide for Recruiters in Houston, TX Introduction to AP Processing As a recruiter…
(Read More)