When we hear the term labor shortage, it can give us a bit of anxiety. The reality is most jobs will never experience an actual labor shortage. However, when the economy is struggling and unemployment rates start to climb, some pretty significant shifts can happen in the workplace.
With that said, here's an article that explains what a labor shortage is and how you can use it to your advantage if you're in the job market.

Labor Shortage Explained
A labor shortage is a situation in which not enough workers are available to meet the demand for work. It can occur either because the country is experiencing an economic downturn or because people are leaving the workforce to pursue other interests and careers.
As a result of these factors, there may be fewer applicants for jobs than employers need to fill. This result is a shortage of skills and experience among workers who remain in the workforce.
Common Causes of Labor Shortages
There are many causes of labor shortages, and most of them have to do with the demand for workers not meeting the supply of workers. Some common causes of labor shortages include:
●     A High growth market: A thriving economy allows businesses to grow and increase their hiring. This leads to a need for more employees and lowers the availability of candidates. When there is more demand than the number of workers available, it causes lower unemployment rates. 
●     Unemployment Rates: Lower unemployment rates create challenges for companies as they strive to hire the right candidates. The shortage of qualifying candidates consequently leads to a labor shortage.
●     Immigration laws: Changes in immigration law may affect the number of foreign-born workers in the country, which can affect companies that rely on this workforce—especially if they're not willing either legally or financially to recruit or train new employees from abroad.
How To Find the Right Job Opportunities in a Labor Shortage
Step 1: Do Your Homework
The most important thing you can do when looking for a new job is to research the market and industry. This process will help you find which jobs are available and where they are located, so you can easily apply for them.
Step 2: Have a Good Resume
Your resume must reflect what's available in the local market and the industry. If you have experience in a particular field but not necessarily with that company, highlight where your skills match their needs.
Step 3: Reach Out
You've done some excellent research, have the perfect resume and cover letter, and have a great idea of what kind of job you are looking for. Now it's time to reach out to companies in your industry that are hiring. Remember that networking is the best way to find jobs — LinkedIn is an excellent place to start.
Step 4: Be Enthusiastic
When applying for jobs, you should try to convey enthusiasm and interest in the role you are applying for. Portraying this shows employers that you are motivated and ready for more responsibility. As well as being an effective way of getting noticed by recruiters, this will also make you look more professional.
Step 5: Filling a Job Application
It brings the ability to perform background checks on applicants before calling them for more information. At the top of the application, you can request your name, address, phone number, reference, and possibly social security number.
Step 6: Creating a Resume
Introducing oneself to potential employers, outlining your qualifications, and securing an interview are the goals of a resume.
You can outperform your rivals if your resume is strong. For any open position, recruiters typically receive a significant number of resumes. Not every applicant possesses the strong computer abilities necessary to create an original, expert resume. Your strong CV can automatically give you the upper hand over similar applicants in this situation.
Be Aware of the Current State of Your Local Labor Market
The best way to be proactive about the issue of labor shortages is to keep up with job trends in your industry. Follow the news in your small business blog or have conversations with colleagues. Hopefully, by being aware, you can see some trends developing before they become full-blown and position yourself to take advantage of them.


Founded in 1998, Professional Alternatives is an award-winning recruiting and staffing agency that utilizes technology and relationships to deliver top talent. Our team of experienced staffing agency experts is here to serve as your hiring partner. Contact us today to get started!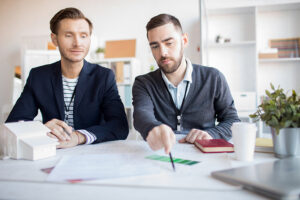 The Importance of a Competent Closing Coordinator ‍In the complex world of real estate transactions, a competent closing…
(Read More)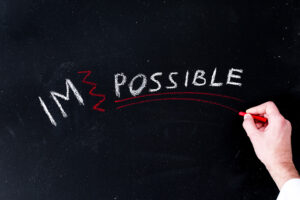 How A Director Of Operations Affects The Success Of A Company A Director of Operations is very…
(Read More)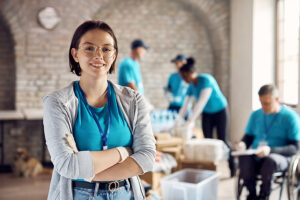 Unleashing Growth: The Role of an Outreach Coordinator ‍ Photo by GreenbeltCoop on Pixabay ‍In today's competitive business…
(Read More)