If you are in need of someone new in your accounting and finance department, then you have come to the right place. Our Hiring tips can vary between companies because everyone has their own style of doing things. However, there are a few tips that could make the process a whole lot easier to find the best person for the job.
There are a number of great potential employees out there, but you might not be looking in the right places to find them. It is the same with job seekers, they may be trying to find you, but not going onto the right job site. So, streamline the process with our help.
So, if you need some help finding the right candidate for your company, here are tips to use while searching for accounting and finance candidates.

Employee Referrals
Using employee referrals can be a quick and easy way to find someone that will work well in your finance department. This is easy because you can ask around, then just bring the candidates to you that sound the best.
Most employees that have a degree within a certain field will likely know others that were in the same field as them that could do the job. So, you can skip the searching altogether, and let the candidates come to you.
Personal Networking Contacts or Industry Referrals
Building strong social media connections when looking for a job, is a very important component of the economic arena and can be a great way to hire a qualified candidate.
Social media connections network is very important when looking for a job or industry referrals, this can guarantee to verify this candidate has the abilities he/she assures they do, and they come with the confidence and well-established history of recommendations.
Keeping some extra contacts at all times, even when not hiring, can be a big help when you need it. If you have a large network of people to reach out to for help finding someone, the easier it will be to find a candidate that is top-notch.
Recruiting Sites or Staffing Agencies
This can be a good way to get a new employee for your company that will also be an easy task. The hiring process using a website allows you to describe the job posts and those who are interested to send you their resume.
If you don't like what you see, you will likely have many other candidates to choose from. Because this is an easy way to find a job, there will be a higher volume of people to sort through, and you will essentially have your pick of the bunch.
Finding a job using a recruiter could be another option for those who want a position to be filled quickly, without a long interview process. A staffing agency will find a qualified candidate and send them your way.
Conclusion
There are more than a few ways to go about hiring people for your accounting and finance company, and these suggestions are a great way to get started on your candidate search. Finding the right person isn't always easy, but it just got a little easier.


Founded in 1998, Professional Alternatives is an award-winning recruiting and staffing agency that utilizes technology and relationships to deliver top talent. Our team of experienced staffing agency experts is here to serve as your hiring partner. Contact us today to get started!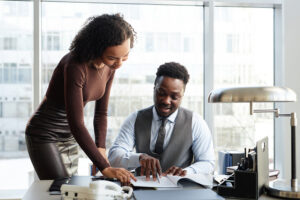 From Experienced to Exceptional: A Guide to Excelling in Legal Assistant Interviews Introduction to Legal Assistant Recruitment In…
(Read More)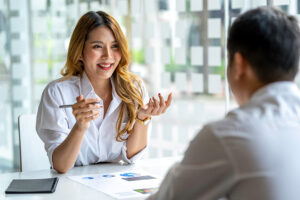 Unlocking the Secrets of Successful Escrow Disbursing: A Comprehensive Guide Introduction to Escrow Disbursing Escrow disbursing plays a…
(Read More)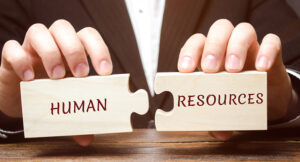 Unlocking the Power of HR Reporting: Best Practices for Recruitment Managers ‍Image Source: Unsplash ‍Introduction to HR Reporting…
(Read More)