Companies can use their business brand to communicate to customers through their managers, especially when the brand presence is worldwide. The principal motive to have an employer brand is to differentiate yourself… "The main goal of working, nurturing, and growing your business brand is to define what makes you unique".
A strong business brand shows employees are happy and connected, which results in a great holistic experience and a great reputation. It also reinforces the time an employee stays in that company, leading to successful and continual growth.

1.- Positive Attitude
The most crucial adaptability skill for work is a positive attitude. Always be upbeat, courteous, and helpful. Everyone likes to be around happy and smiling. If you can't smile, then try to look happy when you're on the job.
It's vital that you always be happy because there will be times when your job will be tough, and you will need to deal with difficult situations or people. You must be able to deal with these situations calmly, even if things aren't going your way.
2.- Self Awareness
Self-awareness is recognizing and understanding one's personality, values, knowledge, and skills. It is the foundation of all other skills, as it helps you understand yourself better and set personal goals.
By recognizing your strengths and weaknesses, you can make adjustments that will help you succeed at work. For example, when you're anxious about an upcoming presentation, remind yourself that many successful presenters have been nervous before their presentations.
If you're prone to perfectionism and feel like you never meet deadlines, remind yourself that many people have deadlines just as tight as yours and do a great job meeting them.
3.- Good Communication Skills
Communication is one of the most important skills you can develop as a professional. It's not just about speaking; it's about listening too. To succeed in your career, you need to communicate well with your colleagues, clients, and customers.
That means listening carefully to what people have to say, understanding their needs and expectations from their service or product, and making appropriate suggestions that will help them achieve their goals or solve their problems.
4.- Flexibility
Flexibility is a crucial skill for successful people in any field. It is essential to have flexibility in your work life because it allows you to adapt to changes in your job and job environment more quickly than others might do
This skill includes shifting your personal goals and priorities and adapting your behavior based on how others are reacting or responding to the situation at hand. If you are unable to adapt quickly, then this can lead to frustration within yourself as well as with those around you at work.
5.-Utilize employee referrals
The ability to accept that others have different perspectives from your own is key for workplace success because it will allow you to understand other people's goals, needs, and desires better than you could if you didn't accept them.
Accepting others also means accepting their contributions to the team — even if they don't fit in with what you think should be done. It can be difficult at first, but it can help you develop empathy for others over time and motivate them when necessary.


Founded in 1998, Professional Alternatives is an award-winning recruiting and staffing agency that utilizes technology and relationships to deliver top talent. Our team of experienced staffing agency experts is here to serve as your hiring partner. Contact us today to get started!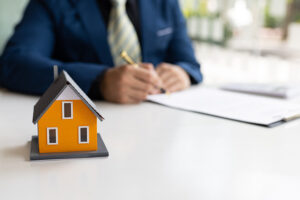 From Rookie to Pro: The Journey of Leasing Consultants and Their Remarkable Success Stories ‍Image Source: FreeImages Introduction:…
(Read More)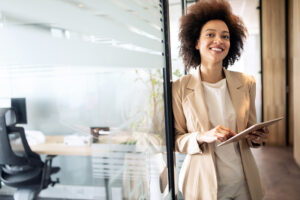 Building a Winning Squad: The Art of Attracting Seasoned CPAs to Your Organization ‍Introduction: The Importance of Attracting…
(Read More)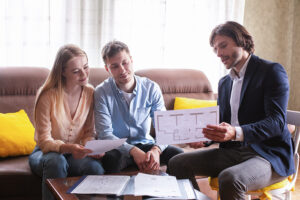 Property Management Excellence: ‍15 Skills You Can't Ignore for Success Introduction: The importance of skills in property management…
(Read More)