Companies can use their business brand to communicate to customers through their managers, especially when the brand presence is worldwide. The principal motive to have an employer brand is to differentiate you… "The main goal of working, nurturing and growing your business brand is to define what makes you unique".
A strong business brand shows employees are happy and connected, which results in a great holistic experience and a great reputation. It also reinforce the time an employee stays in that company, leading to a successful and continual growth.
1.- Answer Candidate FAQ's
During an interview, the employer poses a series of questions to gain insight into who you are as a person and potential employee. The length of your responses to the questions can maintain the interviewer's attention and show you're a strong communicator. Learn about the factors that influence your answers to understand when to limit your explanations and when to add more details. 
2.- How long should interview answers be?
Your response may also be longer if the inquiry is complex, which is common for behavioral questions or in-depth questions about your experience. For instance, if you're asked to recall a time you made a mistake in the workplace, then your answer might last for two and a half minutes because you're describing the situation. Consider the interviewer's expectations when forming your response. Components that include "why" and "how" can indicate the need for more elaborate answers. Keeping your answers four minutes or lower can show the employer you can communicate your messages concisely and effectively.
3.-Write better job descriptions
Great job descriptions have a little bit of marketing, the reality of the role, the important skills and competencies and the companies culture. All those things put together are key to how to present an open role to the market. In addition to the standard role description and skills and experience required, recruiters and hiring managers must place an emphasis on culture, mission and values to avoid making a bad hire. Here are 3 steps to write better job descriptions:
Mention the job title in the summary.
Highlight the reporting structure for the position.
Avoid using Penn acronyms or if you do, make sure you explain what they mean the first time you use them.
4.-Leverage social media for recruiting
It is essential to dedicate work to build the popularity and continued growth of social media, social media recruiting is one of the best ways to get the message out about a new opening, promote your company's culture and put a friendly face to your organization.
In many ways, recruiters are brand ambassadors — and social media is yet another venue where they can promote a company to a large talent pool.
5.-Utilize employee referrals
It is essential to dedicate work to build the popularity and continued growth of social media, social media recruiting is one of the best ways to get the message across. Employee referral programs can do wonders for a business looking to expand without putting an unnecessarily heavy burden on recruiters and hiring managers. In fact, a recruiting well known agency survey found that 66% of companies use referral programs to find applicants. Referrals were also cited as the third most popular way to fill open roles (after online job sites and company career websites).
6.-Run a background check and check references
The purpose of a background check is to ensure the candidate is legally fit for the position; however, you should avoid discriminating against candidates based on their results. For example, refusing to hire a candidate with multiple traffic violations would be valid for a truck driving position, but it's not relevant to a marketing position.
7.-Extend a job offer
Extend a job offer to your top pick. Highly qualified candidates are typically not on the market for long, so extend the job offer quickly once you've decided who to hire. Include information regarding salary and benefits, and be prepared for some negotiation during this time.


Founded in 1998, Professional Alternatives is an award-winning recruiting and staffing agency that utilizes technology and relationships to deliver top talent. Our team of experienced staffing agency experts is here to serve as your hiring partner. Contact us today to get started!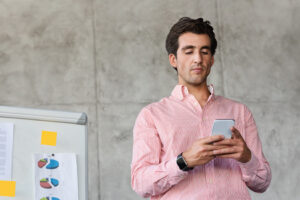 Exploring the Impact of Legal Landscape on the Rapid Adoption of Generative AI in HR ‍Introduction to Generative…
(Read More)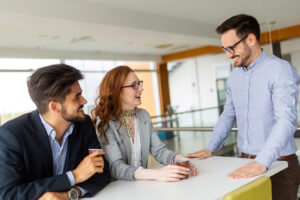 Rising to New Heights: How to Seize the Exciting Opportunities as a Marketing Analyst The role of a…
(Read More)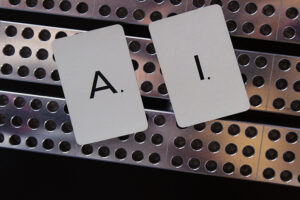 AI in Hiring: Unlocking Efficiency and Accuracy in Four Key Use Cases ‍AI has revolutionized various industries, ranging…
(Read More)