Working in the Oil and Gas Industry With No Experience
If you want to break into the lucrative and growing oil and gas industry without any experience, you might be wondering how you can do that. There are a lot of opportunities in the industry, and perhaps the most recognizable is working on a large oil rig. 
Thankfully, if you can't find work because of having any experience, that's not a problem. Many employers in the energy field will hire people with no experience as long as they have some type of education, with a base level of education you can get a starting job. 

For example, if you do not have a high school diploma, you might consider looking at some of the options below:
Steward: A steward helps keep the oil rig organized and sanitized, by performing cleaning and safety tasks throughout the facility.
Galley hand: A galley hand helps the kitchen staff and cooks by preparing meals, setting up the dining room, and washing dishes and utensils.
Assistant: Assistants can work in a variety of roles, such as a drilling assistant or roustabout assistant, where they help maintain equipment, unload supplies and perform various tasks on the drilling team.
Apprentice: Some apprentice programs may accept professionals without a high school diploma. Apprentices can learn specialized skills, such as welding or electrical work, under the supervision of senior team members.
Depending on what you want to learn about and what you want to do on the rig, some of the above jobs might seem better for you than others, so you'll need to keep all that in mind. For example, if you want to be a cook on an oil rig, you should learn how that works under cooks and kitchen staff as a galley hand. While if you want to pick a specialized skill and use that to build a career, then you should try to get an apprenticeship.
If you have a high school diploma, you can try out some of these jobs:
Floorhand: A floor hand, also called a roughneck, assists with daily operations on the rig, including maintaining the pipes and equipment, disconnecting pipes, and collecting samples.
Derrickman: A derrickman typically assists a driller on an oil rig by guiding the pipes and measuring the mud density before drilling.
Driller: A driller operates the drilling equipment on the oil rig and oversees a team of drilling professionals.
Roustabout: A roustabout performs a variety of operational tasks on the oil rig, including inspecting, cleaning, and maintaining the drilling equipment. 
All of these jobs will have some apprenticeships as you learn the ropes and figure out all of the skills you need, but you can very easily pick up your experience and start to build your own career on the oil rig.
Oil Rig Job Basic Requirements
Even if you don't have any experience, you should focus on getting an oil rig job. You just need to meet a few requirements and follow a few steps. The basic guidelines are going to be dependent upon the location of the rig as well as your employer, so this information is subject to change.
First, you need to be around 18 years old. Additionally, you may need to pass a physical exam to show you are in good health and can lift objects as heavy as 50 pounds. You should also have a willingness to travel to your rig and remain there for weeks at a time. You will also need to work longer shifts, depending on your job this can be up to 12 hours.
Most people who work as energy traders have a degree in business or finance from college. Certain energy corporations actively recruit students from top institutions to work as traders.
Do a Job Search At Entry-level Positions
If all of those requirements are met, then you can start seeing what entry-level positions are available, and which ones you apply for and are interested in. Some of the positions such as floor and, derrickman, drilling, or roustabout positions will often hire people with no experience and provide some on-the-job training.
However, if you have prior experience or a bit more specialized education, you can apply for a skilled trade role such as welding or drilling. Finally, if you want to increase your level of education, you can look at completing a training program. Some schools will offer oil field vocational courses to help you learn more about your trade and the oil industry, while other schools can offer various certificates. 
The most important soft skill for the oil and gas sector is effective leadership. Organizations in this industry are working harder than ever to maintain their investments in employee development.
Certificates can help you earn an advanced position or give you just the edge you need to complete a competitive job application. Just make sure you meet all the guidelines which can vary by state, and then you can complete the steps needed to get a certificate.
Hopefully, you can now see that a job on an oil rig is possible with no experience, and if you focus on the job you can grow your career in the oil and gas industry.


Founded in 1998, Professional Alternatives is an award-winning recruiting and staffing agency that utilizes technology and relationships to deliver top talent. Our team of experienced staffing agency experts is here to serve as your hiring partner. Contact us today to get started!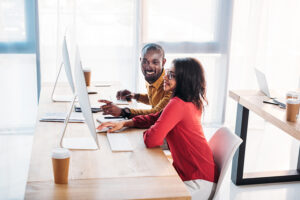 Transforming Toxic Workplace Attitudes: A Leader's Roadmap to Dealing with Difficult Employees Introduction: Understanding Toxic Workplace Attitudes In…
(Read More)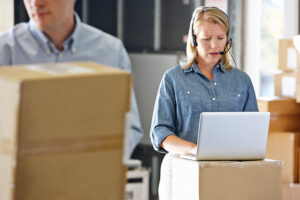 The Ultimate Guide for Shipping/Receiving Coordinators: Must-Have Tools in Your Toolbox Introduction to the Role of a Shipping/Receiving…
(Read More)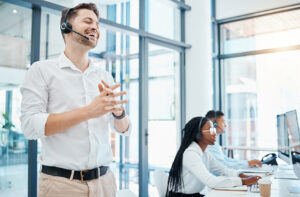 The Art of Customer-Centric Excellence: Key Skills for a Successful Career as a Customer Success Associate As a…
(Read More)