Is Petroleum Engineering a Valuable Career?
The median annual wage for petroleum engineers was $130,850 in May 2021. Petroleum engineering has been constantly ranked as one of the highest-paid jobs in the United States even during periods of declined oil prices.
Candidates with a background in petroleum engineering, industrial engineering, or computer engineering are the best choices for petroleum engineering positions. Their education and experience give them an advantage over candidates from other disciplines. In the petroleum engineering work industry, the top paying sector is company management, with various specialist technical skills making up most of the top paying energy positions.
This article discusses the marketability of petroleum engineering graduates in the workplace in the present, and how this can be improved in the future.

Making a Difference in the World
You want a job where what you do is vital to today's economy. Petroleum engineers make the drilling process safer for people, communities, wildlife, and the environment.
Petroleum Engineers look at more than just flammable stuff, they contribute to the energy needed to heat our homes, prepare our meals, and power our vehicles.
Highlights about working in the Oil and Gas Industry
1. You desire to work with the top professionals in the field. You want to choose a college where you can graduate on time and where you will be well-prepared for the workforce.
2. You put in a lot of effort, but you also want to have fun. As an engineer, you may work hard and also play hard. Although the engineering curriculum is challenging, it is needed for a well-rounded education.
3. You care deeply about the natural world. Many people don't connect petroleum engineering with environmental preservation. Engineers may promote change by embracing it themselves.
4. You wish to alter the course of events. You desire a position where the work you do is crucial to modern economies.
Transferrable Skills of a Petroleum Engineer
Petroleum engineers may be better prepared than many realize, for such an industry provides professionals with multiple and transferable skills.
Engineering out of the petroleum industry can apply their set of work skills, out of their specialty, since most companies provide a wide range of training and flexibility.
In fields like geothermal energy, subterranean energy storage (including hydrogen), CCUS, offshore wind, essential minerals, and rare earth elements, many geoscience, and petroleum engineering abilities are transferrable.
The transferrable specific skills developed over the years working in the industry, open up many opportunities, enabling exploration and skills in new industries and job titles.
The transferrable job skills section is developed while performing a job or task, which can be applied to other situations in various jobs or industries (Ligman, 2009). An individual can transfer relevant skills acquired through employment, classes, internships, co-ops, research opportunities, study abroad experiences, campus and community activities, etc., to a new career path.
Reservoir Characterization, 15.4%
Engineering Support, 12.0%
Business Development, 10.2%
Petrel, 6.9%
AFE, 5.1%
Economic Analysis, 3.8%
Technical Support, 3.2%
Other Skills, 43.4%
Numerical skills
problem-solving
Research
Laboratory experience
Data analysis
Project management
Teamwork
Communication
Future of Petroleum Engineering Career
Prior to 1860, oil was a curious phenomenon that occasionally bubbled up through the earth and served as a lubricant or a source of light for lamps. The era of oil production began in the late 1800s when Edwin Drake drilled the first oil well in Titusville, Pennsylvania. The emergence of the vehicle in this century, along with a steady market of consumers for gasoline, one of oil's byproducts, led to the world's richest industry.
The U.S. Bureau of Labor predicts a growth of 8% in the employment of petroleum engineers from 2020 to 2030, with over 2,000 job openings every year. The BLS defines this rate as average growth, which suggests stability in the profession.


Founded in 1998, Professional Alternatives is an award-winning recruiting and staffing agency that utilizes technology and relationships to deliver top talent. Our team of experienced staffing agency experts is here to serve as your hiring partner. Contact us today to get started!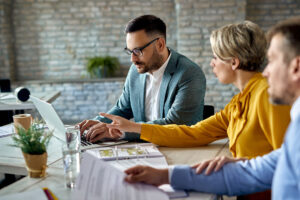 Unlocking the Secrets of Title Examination: How to Become a Title Ninja  Introduction to Title Examination Title examination…
(Read More)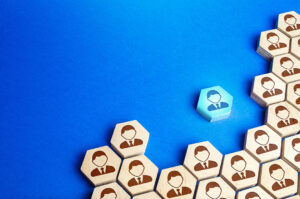 From Entry-Level to Executive: Navigating the Path of Career Growth at Professional Alternatives Unlock your potential with the…
(Read More)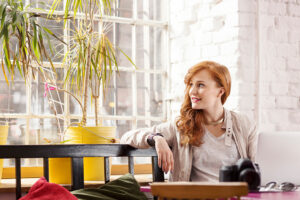 Seizing the Opportunity: Insider Tips for Swiftly Recruiting a Dynamic Project Coordinator to Shape Your Team's Future The…
(Read More)