How to Hire a Good Loan Officer
A good loan officer can make or break your mortgage company because clients will either keep coming back or ruin your reputation. For instance, if you like working with a specific loan company plus they make it easier to get approved for a loan, you're more likely to come back and do more business with them in the near future. Alternatively, if you have a negative experience with the loan officer, you'll probably never return to the mortgage company, although most have more than one officer employed.
Please continue reading to learn everything you need to know about hiring a good loan officer for your mortgage brokerage.
Contact References
The first thing you should do before you hire any loan officers for your mortgage brokerage is, call their references. If someone refuses to put any references on their application, then you should avoid them because there's a likely reason why no one recommends their services. In addition, personal and professional references can give you a strong insight into a potential employee's personality and work style.
Ask Them About Their Goals
It would help if you asked your potential loan officer about their career goals during your interview. Then, you could set up a collaboration to help them reach those goals, creating a mutually beneficial business relationship between you and the officer. Asking people about their goals during the hiring process is an excellent way to see which employees will stick around and who are looking for a temporary job.
Ask Which of Their Attributes Will benefit Them in the Job and Why
No one knows your potential employee's strengths and weaknesses more than they do, so ask them which attributes they bring to the table. For example, someone with strong organizational skills will mention that in the interview. Also, if people have no difficulty getting personal with clients, they'll mention that strength. Keep an eye on what your employee doesn't mention when you ask about their attributes to determine which qualities they don't possess.
Use Classic Recruiting Techniques to find the Right People
You can reach out to potential candidates through job websites, email, and social media to find the right people. Emails and social media are some of the best ways to recruit younger loan officers that are usually online.
Find a tech Savvy Qualified Candidate

Some job seekers you'll run into don't like computers and feel uncomfortable using technology. Unfortunately, this can be extremely troublesome in the mortgage industry because a lot of the paperwork you need to fill out will be online. Plus, customers feel comfortable filling out forms online, and you want to make your customers' lives easier.

Hiring Loan Officers with Strong Organizational Skills
Loan officers must have great organizational abilities as well as a solid aptitude for spatial and financial planning since they handle files, relationships, resources, time, people,  and expectations.
When you select loan officers with strong organizational job skills, you will help your company's revenue increase. Alternatively, loan officers that don't have organizational skills might lose important paperwork that will impact your monthly revenue and cause business trouble.
While loan officers may not require direct managerial expertise, they must be able to juggle multiple responsibilities at once, such as developing full-scale strategic planning and developing a leading procedure to attain a controlled direction. They must be able to see the forest through the trees.
Also, having interpersonal communication skills is essential for success in sales-related parts of the profession, applicant interviews, customer counseling, advising, and dealing with high-stress circumstances.
Final Thoughts
These tips can help you hire a loan officer to keep your customers returning and help them recommend more people to visit your business. Furthermore, if you want to compete in the mortgage sector, you must have loan officers that will communicate with customers and stay current on technology. Otherwise, you risk losing many potential clients to rival mortgage companies.


Founded in 1998, Professional Alternatives is an award-winning recruiting and staffing agency that utilizes technology and relationships to deliver top talent. Our team of experienced staffing agency experts is here to serve as your hiring partner. Contact us today to get started!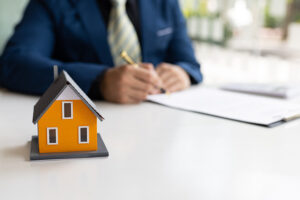 From Rookie to Pro: The Journey of Leasing Consultants and Their Remarkable Success Stories ‍Image Source: FreeImages Introduction:…
(Read More)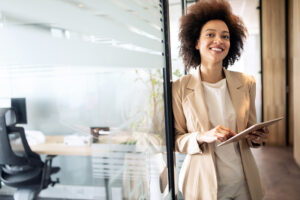 Building a Winning Squad: The Art of Attracting Seasoned CPAs to Your Organization ‍Introduction: The Importance of Attracting…
(Read More)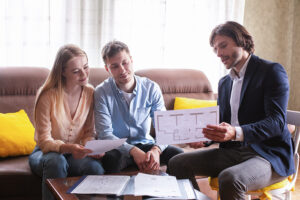 Property Management Excellence: ‍15 Skills You Can't Ignore for Success Introduction: The importance of skills in property management…
(Read More)