Loan Officer Job Descriptions Salary and Interview Questions
If you want to hire a good loan officer for your mortgage company, you need to be upfront in your job description about what you expect. Just to weed out potential employees who can't handle the job duties you need them to accomplish. Please continue reading to learn how to fill out your job descriptions, set your salary and interview questions.
Establish a Salary
The first thing you should do before interviewing potential loan officers is establish your salary. You can create some wiggle room in your salary bracket for loan officers with experience in the mortgage market. Then, you can determine your starting rate for experienced loan officers that you'll need to train. However, if you want your salary to be competitive, you'll need to offer a rate that appeals to your applicants.
How to Interview Mortgage Loan Officers
During your interview, you'll want to ask your intentional loan officer what qualities they bring to the table to help your business. You'll want potential employees to have strong organizational skills, computer competency, and knowledge about loans. For example, even if you hire someone who hasn't worked in the industry, they might have some knowledge about the topic if they have a mortgage loan.
Make a Clear Job Description
Your loan officer will take on the role of loan approval, which will come with plenty of paperwork. So, ensure that you include the job description that they'll have to deny and approve loans, check credit scores, check debts, handle closing paperwork, and any other duties that come with the job. So, if someone doesn't want to deal with all the paperwork, this job description will help prevent them from applying and get you closer to finding the right candidate.
We listed a few keywords a loan officer should have a clear knowledge on, when going through the job description with job applicants:
Property taxes: Property taxes are levied on the value of your real estate, which includes your house, commercial property, and vacant land. Property taxes are also known as ad valorem taxes in some places. This is a sort of tax in which the amount you pay is directly proportional to the worth of anything. Property taxes are not collected by the federal government.
Interest rate: The interest rate is the amount charged by a lender to a borrower and is expressed as a percentage of the principal—the amount loaned. The annual percentage rate is the term used to describe the interest rate on a loan (APR).
Life of a loan: In the United States, the most frequent mortgage length is 30 years. A 30-year mortgage provides the borrower with 30 years to repay their loan. The majority of people who have this form of mortgage will not keep the initial loan for 30 years. In fact, the average mortgage term, or mortgage lifespan, is less than ten years.
Insurance premium: This is simply a loan taken out by a business to purchase an insurance policy, such as life insurance or a retirement plan. The loan is collateralized by the cash surrender value of the purchased insurance policy.
Term loan: It is a one-time payment made by a bank, credit union, or internet lender. The funds are provided by the lender, and the loan is repaid with interest over a period of months or years.

Consider Your Customers
Your loan officer may have to deal with commercial and mortgage lending and need deal-closing skills. When loaning out to individuals and businesses, lenders require a strong customer relationship if they want to convince people to sign with them. Ask your customers questions and get to know them so that you can figure out the best loan officers for your position.
For example, many millennials are looking to buy a home and may relate more with a loan officer familiar with their needs. You need to appeal to your customers throughout the approval process if you want to get more people to sign mortgage loans through your company. The best way to accomplish this goal is to have a personable and relatable loan officer for your clientele.
Final Thoughts

If you keep yourself clear throughout the interview and hiring process, you'll retain more quality employees for your mortgage brokerage. Alternatively, if you keep your job descriptions and salary, ambiguous people will be turned off when they arrive for their first day of work and see their actual workload. Ask your candidates questions about the mortgage industry to see how much knowledge they have and gauge their ability to handle the paperwork and job duties.


Founded in 1998, Professional Alternatives is an award-winning recruiting and staffing agency that utilizes technology and relationships to deliver top talent. Our team of experienced staffing agency experts is here to serve as your hiring partner. Contact us today to get started!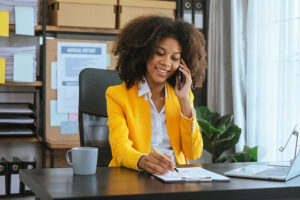 Unlocking the secrets to finding top talent strategies for recruiting cost accountants As a hiring manager, I understand…
(Read More)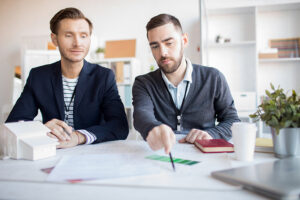 The Importance of a Competent Closing Coordinator ‍In the complex world of real estate transactions, a competent closing…
(Read More)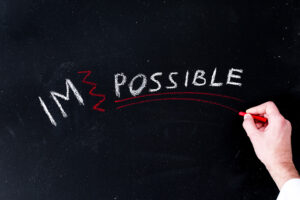 How A Director Of Operations Affects The Success Of A Company A Director of Operations is very…
(Read More)