How Many People Are Oil and Gas Industry Recruiting?
There's a massive demand for oil and gas all over the world, whether it starts in the Middle East, the US, Russia, Canada, or other places. However, with the COVID-19 pandemic, many employees of the oil and gas industry don't feel 100% secure in their jobs, and there are some interesting reasons for that.
In 2021, over 450,000 workers were employed in the oil and gas industry or one of the many support industries. They were engaged in the extraction business, which focused on the training and equipment needed to drill and service oil or gas wells. These processes need dedicated and specialized equipment and work crews to do the jobs effectively.
According to the National Association of State Energy Officials, approximately 6.7 million Americans work in the energy field. This includes some of the main industries making up energy employment, including electric power generation, transmission distribution, motor vehicles, and energy efficiency. This constitutes around 4.6% of the overall workforce in America, and it accounts for creating around 7% of the total number of new jobs in America.

How is a workday inside a refinery?
The Oil and Gas companies ensure that every day and day out is incident free is a 24-hour seven-day-a-week operation. The plant is usually operated by a few crews working rotating shifts.
One of the challenges of working rotating shifts inside the refinery it's a sleep schedule, but you can focus on some of the good things like the multiple days you get off.
From 2013-2017, 489 oil and gas workers were killed on the Jobsite while extracting, and the safety and health hazards of oil and gas extraction can't be ignored. Some of the conditions that can cause a fatality include accidents while operating a vehicle, explosions, and fires, falls, chemical exposure, being struck by materials, and being caught in dangerous situations.
If you are an oil or gas worker, then you can use the information on this webpage to help workers and employees identify the hazards in your workplace. You will find applicable OSHA requirements, as well as industry standards and guidelines that are designed to identify, prevent, and control the exposure of workers to hazards on the Jobsite.
Interesting facts About the Oil and Gas Industry:
The latest numbers from API (American Petroleum Institute) the Conversation show that the United States Oil and Gas industry employs around 10.3 million people. The US is one of the world's leading countries in the production of natural gas and oil and the industry does support 10.3 million people, and the occupations that this industry sustains have seen an increase of 500,000 new employees since 2011.
This accounts for up to 6.5% of the United States' total job market, and regardless of your views on the matter, the clean energy plans would cause the disappearance of those jobs.
In 2021 the global oil and gas market reached $5,870.13 billion and has a compound annual growth rate of 25.5%. The growth rate is partially caused by the havoc caused by the COVID-19 pandemic, and the oil and gas industry suffered the consequences of the shutdowns, lockdowns, and impact on the global economy.
However, the statistics for the oil industry show that the market will most likely reach a new high of $7,425.02 billion dollars in 2025 at a CAGR of 6%.
Tips for Getting a Job in the Oil and Gas Industry
Apply for a credential identification card, in your state
Be open to starting as a helper
Investigate Various Work Areas. With so many different sites where industry personnel might work, it should be simple to discover one that interests you
Learn About Leading Industry Equipment
Have industry-approved certificates to improve your skills
Understand the Industry. You've undoubtedly heard your entire life that the oil and gas sector pays well, but oilfield occupations are always evolving as requirements adapt to the global economy
The Oil and Gas Industry is a Promising Career
A job in oil and gas production is an excellent choice. Not only may applicants expect a higher-than-average salary, but they also have access to a variety of work options worldwide. The first step in gaining a career in this sector is to obtain the necessary education, experience, or certification.
Jobs in this area are perfect for those who appreciate working with their hands and traveling to new places. It is also an excellent career option for engineers and scientists who are interested in oil and gas production.


Founded in 1998, Professional Alternatives is an award-winning recruiting and staffing agency that utilizes technology and relationships to deliver top talent. Our team of experienced staffing agency experts is here to serve as your hiring partner. Contact us today to get started!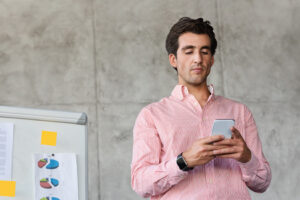 Exploring the Impact of Legal Landscape on the Rapid Adoption of Generative AI in HR ‍Introduction to Generative…
(Read More)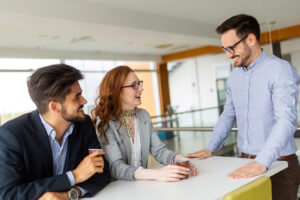 Rising to New Heights: How to Seize the Exciting Opportunities as a Marketing Analyst The role of a…
(Read More)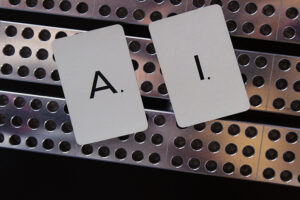 AI in Hiring: Unlocking Efficiency and Accuracy in Four Key Use Cases ‍AI has revolutionized various industries, ranging…
(Read More)