Skills Needed for an Entry Level Loan Officer Job 
While some loan officer positions you might want an expert to work in, there are situations where it would be best to train new talent. If you are limited to only hiring experienced loan officers, you'll lose a big number of potential workers.
Before you hire anyone, you'll need to research them, interview them, and ask them about the skills that they bring to the table. So please continue reading to learn everything you need about skills needed for an entry-level loan officer job.

Look into Your Potential Loan Officers
You should run a background check on anyone you hire to ensure that they don't have a criminal history regarding finances. Ask your candidates about their goals and ensure they've completed high school before hiring them. If your officer is interested in remaining in the mortgage industry for a long time, they might be a great candidate to hire.
One of the main things you need to focus on is whether or not your potential candidates can handle job sales. So, even if they don't have experience in the mortgage industry, if they have experience with sales, they might be a great option. You take many risks when you hire potential loan officers, and you can minimize most risks when you do your research.
Excellent Communication Skills
Your customers want to sign with a mortgage lender that can accommodate their needs and communicate well. If your client is unsatisfied with the communication, they will not recommend you to their friends and family for future mortgage loans. So, only higher mortgage loan officers that are friendly and charismatic during their interview so that you can enhance your client's experience. The happier your clients are, the better your company will perform.
Problem Solving and Analytical Skills
As a mortgage lender, you will contact many banking and financial institutions, so your loan officers should have excellent problem-solving and analytical skills. If your mortgage company doesn't have good problem-solving skills, people won't want to work with you because mortgage loans often come with complications. Therefore, it would be best to hire people that know how credit affects loan opportunities before accepting them as loan officers for your company.
Your loan officers need to analyze credit scores and problem-solve situations that could affect approval. Sometimes, you can gather enough information from your customers to allow you to approve a loan, even if you initially were unsure about the situation.
Good examples of problem-solving skills are "How would you deal with an upset customer?" or "What do you say when a customer requests a refund?" Practicing how you would handle these or other scenarios common in your industry can help you find solutions quickly on the job.
Problem-solving allows us to identify and capitalize on opportunities in the environment, as well as exert (some) control over the future. Problem-solving abilities and the problem-solving process are essential components of daily life for both individuals and organizations.
Computer Skills
Tons of responsibilities and duties will be easier for loan officers with general computer skills. Many tedious tasks can be done online or on the computer, making work much easier. Also, if your loan officer lacks computer skills, this can be a massive turn-off to potential clients. Many people like to get all of their information and documents online.
Analytical Skills
The ability to focus on details and apply critical thinking strategies are important elements of the loan officer's job, especially when it comes time to shift gears from comprehending the client's position to being a pragmatist when it comes to reviewing the paperwork. When it comes to reviewing the numbers, there is little space for doubt. All statistics must be checked and documented, and responses to underwriting inquiries must be likely realistic.
Management Skills
Loan officers must have great organizational abilities as well as a solid aptitude for spatial and financial planning since they handle files, relationships, resources, time, people, and expectations.
While loan officers may not require direct managerial expertise, they must be able to juggle multiple responsibilities at once, such as developing full-scale strategic planning and developing a leading procedure to attain a controlled direction. They must be able to see the forest through the trees.
Final Thoughts
Loan Officer skills are difficult to teach, so it would be best to hire people who already know how to do them. For example, it can be difficult to teach new employees social skills that can help you win more clients for your mortgage brokerage.


Founded in 1998, Professional Alternatives is an award-winning recruiting and staffing agency that utilizes technology and relationships to deliver top talent. Our team of experienced staffing agency experts is here to serve as your hiring partner. Contact us today to get started!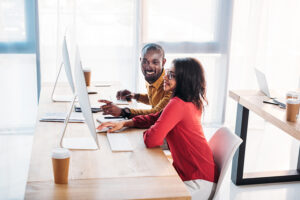 Transforming Toxic Workplace Attitudes: A Leader's Roadmap to Dealing with Difficult Employees Introduction: Understanding Toxic Workplace Attitudes In…
(Read More)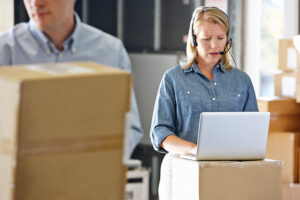 The Ultimate Guide for Shipping/Receiving Coordinators: Must-Have Tools in Your Toolbox Introduction to the Role of a Shipping/Receiving…
(Read More)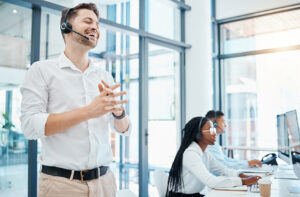 The Art of Customer-Centric Excellence: Key Skills for a Successful Career as a Customer Success Associate As a…
(Read More)