What Is The Work Of A Mechanical Engineer In An Oil Refinery?
If you are looking for a job in the oil industry and specifically a job at an oil refinery, then you might find the job of 'mechanical engineer' and wonder what that is all about. Well, a mechanical engineer's job is to design the equipment that removes the gas and oil from the ground. But the job doesn't stop there, because once the oil and gas are extracted, the engineer then goes back and figures out ways to make the process faster, cheaper, and more efficient.
Additionally, they also create drilling plans, test oil and gas well, and look over all the maintenance with the wells and their associated equipment. If this sounds fun, then here's what you need to know.
First, this job isn't for those who don't like taking risks. You aren't just working on the well, but are also telling the leaders of corporations where the best spot for an oil well is, helping them with speculative oil drilling. Now, most oil wells are as deep as 20,000 feet below the surface, so mechanical engineers do testing on the ground to see if a well is down there.
They test rocks and collect data around the site to see where the oil well should be placed, and then they oversee the building and assembly of the oil drill over the spot they have selected. Then they ensure that the drilling itself runs smoothly and acts as an advisor to say how much oil can be extracted. Finally, they oversee the deconstruction of the machine once the drilling is finished and ensures that the drill site is free of waste.
There are a lot of long hours in the field for a mechanical engineers, because they need to be on hand for every step of the drilling process.

Mechanical Engineer responsibilities and duties 
A Mechanical Engineer ensures that all mechanical systems operate safely and efficiently in order to meet the needs of users. Their responsibilities include the following:
Identifying flaws in mechanical processes and developing solutions
Making prototypes and designing them
Analyzing and testing prototypes and device revisions
Supervising junior team members' creation of computer-aided design (CAD) project drawings
Creating, launching, and managing projects at all stages
Creating documentation for critical analysis and making suggestions for error correction
Collaborating with Project Managers to ensure proper resource allocation and tracking
Education Requirements To Be A Mechanical Engineer
If you want to become a mechanical engineer, then you need a high level of education. First, you need to start with an undergraduate degree in petroleum engineering. This will teach you about rock and fluid behavior, well-stimulation and completions, formation evaluation, reservoir engineering, and production operations.
You will also be spending a lot of time in the lab simulating drilling and measuring gas reservoirs, temperature, and pressure. And that's all just for the basics because higher work as a mechanical engineer requires a graduate level of study. This also often requires state licensing exams, which some companies will build into their hiring programs.
Once you figure out your level of education, you need to build your work experience, consider what you want to do for your career, and complete an apprenticeship by getting hired with a strong resume.
And speaking of having a strong resume, some of the best refinery operator resume keywords happen to be:
Safety Procedures
Product Quality
Control Room
Rail Cars
OSHA
Tank Levels
Storage Tanks
Process Conditions
Ensure you have these buzzwords in your resume for the best chance of success with your apprenticeship!
Commonly Asked Questions of a Mechanical Engineer
What qualities distinguish a great Mechanical Engineer?
Because they regularly build and invent unique and innovative products, great Mechanical Engineers must be highly creative. They must also have strong technical and computer skills in order to operate various computer systems and software, such as CAD, in order to develop designs and plans.
To effectively explain their products to clients and provide clear written instructions on how to use their machines and equipment, top candidates must have excellent verbal and written communication skills. Because they usually handle their own projects.
Mechanical Engineers with strong project management skills are often preferred to ensure that their projects are completed on time and that they develop and adhere to strict deadlines for themselves.
What are the various kinds of Mechanical Engineers?
Mechanical engineers can specialize in a variety of fields. Mechanical Systems for Heating and Cooling Engineers create and maintain various environmental systems to ensure temperatures and humidity stay within certain limits. They create these systems for trains, schools, automobiles, and airplanes.
Robotic Mechanical Engineers design and build robots for a variety of industries and businesses. They create sensors and other special features for robots that can be used by various organizations to improve their efficiencies. Auto Research Mechanical Engineers primarily work on automobiles, looking for ways to improve their performance, capabilities, and safety efficiencies for drivers and passengers.
Do Mechanical Engineers have various responsibilities in various industries?
Mechanical Engineers can work in a wide range of industries depending on their skills, abilities, and preferences. Some of them work in the power and electric industries, designing power-generating machines such as internal combustion engines, electric generators, and gas and steam turbines. Others may work for office buildings or other businesses, designing elevators or escalators.
Some Mechanical Engineers work for warehouses, designing machines that Material Handlers use. This includes automatic transfer stations and conveyor systems.


Founded in 1998, Professional Alternatives is an award-winning recruiting and staffing agency that utilizes technology and relationships to deliver top talent. Our team of experienced staffing agency experts is here to serve as your hiring partner. Contact us today to get started!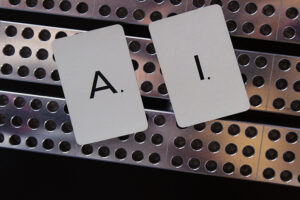 AI in Hiring: Unlocking Efficiency and Accuracy in Four Key Use Cases ‍AI has revolutionized various industries, ranging…
(Read More)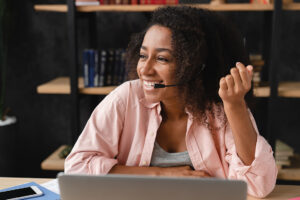 Fluently Navigate Your Sales Support Job Search: Must-Have Tools for Bilingual Professionals ‍   Introduction As the global marketplace…
(Read More)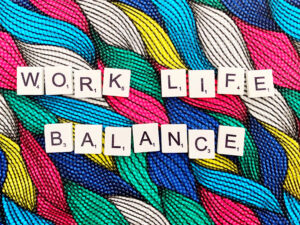 Finding Harmony: Strategies for Achieving Work-Life Balance as a Senior Operational Accountant Introduction: The Importance of Work-Life Balance…
(Read More)